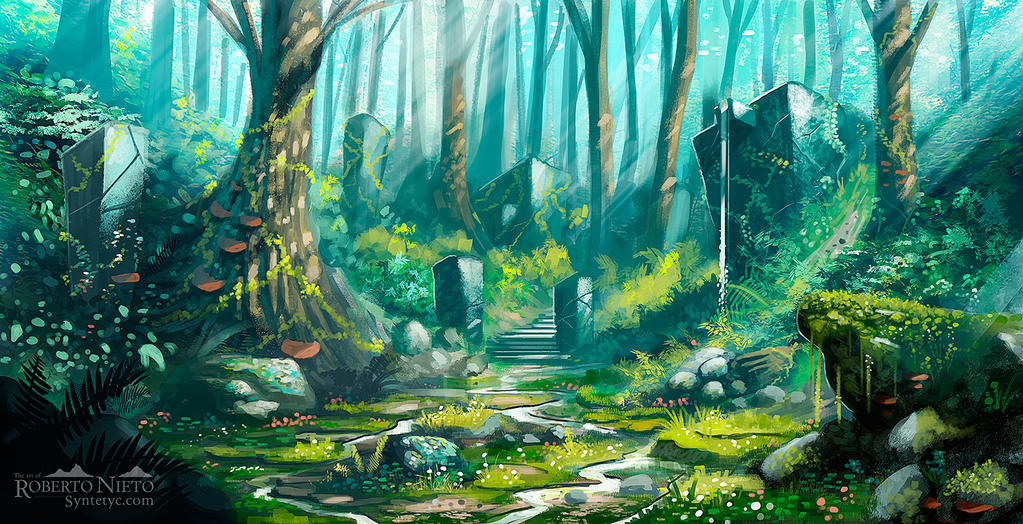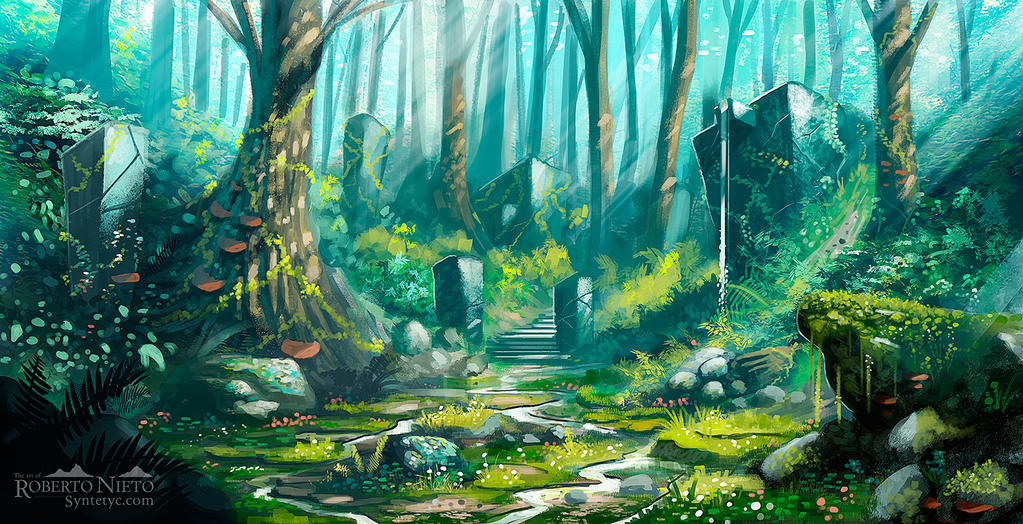 This illustration is a practice. It's centered on general composition, colours and basic lighting, isn't a finished work.
Yesterday I bought premium tutorials from:

TylerEdlinArt
This forest is inspired by the "Totome Forest":
tyleredlinart.deviantart.com/a…
And his tutorial:
gumroad.com/l/bbyn2
I recommend a lot these tutorials, are very useful and include all material, files, resources, brushes... Thank you
TylerEdlinArt
for the awesome tutorials, I learned a lot!!
----------------------------
More of my work:
Syntetyc.com
Follow me on:
SOCIETY6
|
Facebook | Twitter | Instagram | Youtube