50 Favourites
33 Comments
681 Views

Intro
</u>

Welcome to So i herd u liek interviews??. This is the 16th volume in a series of interviews aimed at finding out about emoticonists from the deviantART community.
This series links with the weekly volumes of 'so i herd u liek emotes??' which have now been running since October.
If you're wondering what happened to number 15 check out
this journal
for an interview of myself


The emoticonist
</u>

This volumes featured emoticonist is
Sinister-Starfeesh
. Despite being in the community less than a year, Sini has already made a name for herself and created a number of well recognised emoticons and even started a craze with her :wooo:

emote. I managed to find some time with her to sit and have this interview.

The interview
</u>


How and when did you get into making emoticons?
I got into emoticons not long after i first joined, after seeing
CookiemagiK
s guitar hero animation. I just fell in love with animations and emoticons after that

When you first started making emotes, did you use any tutorials?
I used


And...

for the bases
Are there any particular tutorials you have found/created since that you would like to suggest?
Well ones i've found that i'd suggest would be
CookiemagiK
s for emoticon/animation and
Which programs have you used to create your emoticons? Are there any you can suggest?
I've always used paint shop pro x + imagready for my animation and creation, so i can't really suggest anything other than those x3 I find them very easy to use and get the hang of

What methods have you used for shading? Do you have a preference?
I've tried so many methods of shading and so many different styles i forget which ones i've tried xD
Do you try to stick to one particular style and technique, or do you prefer to experiment?
After all the experimenting with styles, i ended up using
for quite a while, because i found it worked well with my sort of emoticons, but recently i've switched my style to my own which you can see here

Are there any particular qualities that you feel can make an emote stand out from any other?
I think humor is a major quality i look for in most emoticons, and colourfull..ness... is that a word? Dx
And obviously uniqueness!

Where do you get your inspiration / ideas from?
I don't know really, usually random conversations with people, or they just hit me in the face randomly when i least expect it xD
Roughly how long does it take you to go from concept to finished emoticon?
Ages because i'm lazy! lol I usually try to do somthing as soon as i get the idea, because i have the memory of a goldfish, so if i don't start it right away i'll forget all about it... and writing lists doesn't help me xD
Are there any particular effects you've found difficult, or have been unable to create?
I try to stay within my limits, but i've always had a huge problem with pixel backgrounds for emoticons, so i try to avoid doing those xD
Which are 3 of your favourite emotes from your personal gallery?

i love the idea of an emoticon meeting real life sized objects, and i was really happy with the result of this when i had finished

it just makes me feel all warm and fuzzy inside xD

it was the first thing i produced that i was genuinely proud of D:
Is there a particular emote in your gallery you would you like to see get more attention. If so, why?
I can't really think of one, tbh i'm happy with any level of attention my work receives

So i wouldn't really ask for more attention on anything... if that makes sense ._O
Are there any particular emoticonists you would like to see get more exposure?
Wooded-Wolf
Definatly! I think his work is awesome and completely different. And
Seiorai
She's new to emoticons, but she already produces amazing work

How did you come up with your emoticon character?
I did a pixel piece of a bug for an avatar, and then got bored and emoticonised it, thus sini was born xD in her early stages... she was a male D: she's come along way though but i went through 2 OCS before i got to sini x3
Do you feel like the emoticon gallery has progressed during your time as an emoticonist?
Definitely, there are always new people popping up who show great potential! And older deviants are still always progressing and impressing with new pieces

Where would you like to see emotes go in the future?
Who knows

We can never predict the future of emoticons, they've come so far already! I just want to see more people getting into making emoticons

Are there any trends or styles you'd like to see less of in the gallery?
I can't think of anything really i'd like to see less

I love it just the way it is though LESS MISCATS! x3
Is there any advice you would like to give to new emoticonists?
Just stick with it, practice and take onboard advice

And they shall be epic!

If

and

grew wings, what would happen and what would they get up to?
THEY WOULD ELOPE AND HAVE LOTS OF BUCKBLANK CHILDREN AND EVENTUALLY TAKE OVER THE WORLD! I'm not very imaginative but i imagine the buckblank world would be scary D:

Features
</u>


Emote + smilie is a fantastic combination of 2 different emotion styles to make an adorable and well animated piece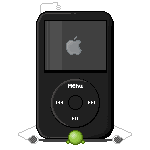 PodTard is a cute little animation with great connection between the emoticon and its surroundings.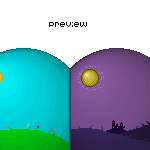 Changing worlds revamp is a brilliant display of emotes interacting with an awesome pixeled background

Previous volumes
</u>

So I herd u liek emotes??
Volumes 1-40
Volume 41
- 9th August
Volume 42
- 14th August
Volume 43
- 23rd August
Volume 44
- 30th August
Volume 45
- 6th September
Volume 46
- 13th September
So I herd u liek interviews??
Interviews 1-10
Interview 11
-
Kermodog
- 12th June
Interview 12
-
Mr-Jaunty
- 24th June
Interview 13
-
de-Mote
- 12th Aug
Interview 14
-
madb0y
- 27th Aug
Interview 15
-
Synfull
- 3rd September