Welcome to this week's volume of so i herd u liek emotes. This is the 92nd volume in a weekly series aimed towards promoting emote and emoticonists from the dA community. It features emotes posted within the past week from both well known and new emoticonists, as well as featuring some other great emote projects and contests.

Featured Emoticons

1.
It's easy to see why i chose to feature How i see dA by
MixedMilkChOcOlate
. It's a brilliant tribute to all the emotes on the emoticon legend and works well to make a great emote scene.
2.

I simply adore :photo: by
guitarcraze
. The eye style, pixelling and animation all work perfectly together to make an adorable and usable emote.
3. :thumb172689484:
Another brilliant emoticon submitted this week is Noah's Ark by
Mirz123
. The simple concept is displayed brilliantly with awesome pixelling and gorgeous colour choices forming a really eye catching emote. Be sure to check out the
animated version
too.
4.

X-ray emote by
wisekidk
really made me giggle. The idea has been executed in a fun and imaginative way with smooth animation throughout.
5. :thumb173527550:
I always love to find great packs and i was really impressed by Blue Pack by
LedMaiden
. It contains a range of simple but useful expressions which have been nicely created in a cute and colourful style.

Other great emoticons posted recently

:thumb173405068:







:thumb173180659:





:thumb172536789: :thumb172526413: :thumb172524459:






:thumb173046985:







Featured projects

Comet of Resolution Project
:thumb170711008:
Hexdecagon
has lauched another successful project, this time set within space. Each entrant recieves a square to fill which when slotted in creates an awesome image. There's still a few places left, so if you want to grab one you better sign up fast
Where's Wally Project
I have to say i simply love the concept behind this project. The idea is to make a pixel scene in which a pixelled version of Wally is hidden to make a massive collection of emote Where's Wally scenes. I definately encourage you to take a closer look.

I scream, you scream ...

With summer in full swing for the northern hemisphere, i thought it would be a perfect time to feature some 'ice cream' related emotes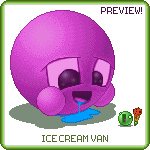 :thumb171077880: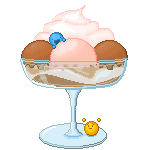 :thumb54971013:
:thumb125177109:





Get involved

Get involved is a newish section to the news article where each week i suggest a way to get involved in the community. This week the suggestion is ....
Take 10 minutes out of your day to hunt out a DD worthy emote and suggest it as a DD to our GM
mintyy

Did you know ...

In april 2004
jark
held an :analprobe: based contest in the emote community which lead to

and

being created.

Noticeboard

- The latest opus contest came to an end and all the winners have now been announced. You can find a list of the results
here
- With july drawing to an end there is another change in EMTC (Emote Monthly Themed Challenge). You can check out the winners of July's EMTC in
this journal
and find the rules for the new EMTC
here
-
PatrickRuegheimer
took the time to post a news article on 'epic emoticonists'. If you missed it, you can grab a copy
here
-
KireGnauh
also posted a news article this week to bring some attention to members of the emote community. You can find the news article on
this page
- Round 18 of the Emote Caption contest was launched this week. Be sure to check it out
here
-
mintyy
has launched a new CR contest to help celebrate the 10th bday of dA. There's a set of awesome prizes up for grabs, so be sure to check out the rules in
this news article
-
SuggestAnEmote
posted a new blog this week to help let people know what the group is about. Be sure to take a look at it
here
-
Emotication
has started up a new page to keep a record of past 'get involved' tasks. You can take a look at them all in
this journal


Previous volumes

Volumes 1-87
Volume 88
- 3rd July 2010
Volume 89
- 10th July 2010
Volume 90
- 17th July 2010
Volume 91
- 23rd July 2010