Welcome to this week's volume of so i herd u liek emotes. This is the 91st volume in a weekly series aimed towards promoting emote and emoticonists from the dA community. It features emotes posted within the past week from both well known and new emoticonists, as well as featuring some other great emote projects and contests.

Featured Emoticons

1.

Don't worry it's a magic trick by
MenInASuitcase
is a very amusing and smoothly animated emoticon with a brilliant twist to the magician theme
2.
:poolparty: by
stuck-in-suburbia
is a cute little scene with some lovely pixel work and nice arrangement of different emotes
3. :thumb171759631:
I had to giggle at Smash bug by
Mirz123
. Both bugs have been nicely created and set up to make a rather amusing situation.
4.

Target practice by
Indae
is a really imaginative emoticon with fluid motion throughout and displays an awesome concept

Other great emoticons posted recently



:thumb171897773: :thumb171881124:

:thumb171776538:


:thumb171704929:


:thumb171949882:

:thumb172290620: :thumb171664957:
:thumb172395374:

:thumb172148920:




Mugs

This week i decided to delve into the dA shop and hunt out some emote related images available as dA mugs.
:thumb9868427:

DD picks

A couple of weeks ago
Krissi001
took the time to make a collection of all emote DDs in the history of the site. I felt this week i would go through and pick out a small selection of my favourites.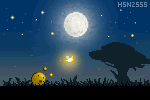 :thumb118046270: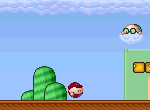 Be sure to take some time to check out the
full collection
yourself

Did you know ...

The deviant with the most emoticon DDs is
Marc-pHX
with a total of 7

:thumb33579446: :thumb34115171: :thumb91307559: :thumb103890479: :thumb110848728: :thumb104722132: :thumb135368747:

Noticeboard

- The 'get involved' section is taking a break this week. I am unsure how many people actually take part in the tasks so i am taking a week to decide whether to continue with the section
- The current
EmoticonOpus
contest ends this weekend, so if you wanted to enter or donate a prize you better head over there quickly
- The lastest edition of Emotional Emoticons has been released this wee. You can grab a copy
here


Previous volumes

Volumes 1-85
Volume 86
- 20th June 2010
Volume 87
- 28th June 2010
Volume 88
- 3rd July 2010
Volume 89
- 10th July 2010
Volume 90
- 17th July 2010