Welcome to this week's volume of so i herd u liek emotes. This is the 86th volume in a weekly series aimed towards promoting emote and emoticonists from the dA community. It features emotes posted within the past week from both well known and new emoticonists, as well as featuring some other great emote projects and contests.

Featured Emoticons

1.

I really adore :scared: by
CookiemagiK
. The brilliant eye movements and smooth sweat drop patterns just make the whole emote move fluently together to make an emoticon that's really useful within conversation.
2.

Another brilliant emote submitted this week is read and smoke by
Krissi001
. The animation flows extremely well throughout the movements and it contains some brilliant effects on the page turn and smoke puff.
3.

You can't help but love falling in love by
Katuend
. The concept is nicely displayed with smooth animation and some great details which make it a great emote to sit and watch over and over.
4.

Special effects always impress me so Don't ignore me by
Mr-Jaunty
really caught my eye. Each of the effects has been brilliantly thought out with great creativity and fluent motion to make a rather impressive emote packed into 240 frames.
5.

I'm sure many people can relate to :daydreaming: by
BurgerBunny
. The emote may only be static but it has perfectly caught the day dreaming concept and displayed it really well in a single frame with great layout and smooth shading.

Other great emoticons posted recently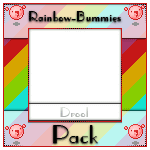 :thumb167755427:

:thumb167732480:

:thumb167685748:














:thumb168012199:




:thumb168139128:




:thumb168162959:



#SuggestAnEmote

This week a new emote group opened up.
SuggestAnEmote
aims to build up a list of emote ideas, concepts and requests available for emoticonists to attempt. This lends a hand to those outside the emote community who would like to see their ideas in emote form and assists emoticonists by offering new ideas and things to try.
The group is currently looking for people to fill both categories. It currently hosts a small list of ideas but we could do with bulking it out a bit. So if you have a code, concept or idea you don't wish to use yourself, send it over to
SuggestAnEmote
and they will add it up to the list.
They are also more than happy for people to join up and attempt some of the ideas passing through the group. A single code is open for multiple people to try so don't get put off is someone has already attempted it and you have a different approach or spin to add to it.
So be sure to swing by the group and take a look at it all


Literature

In honour of my friends from the literature side of dA, this week i thought i'd combine the two art mediums and feature emotes based on literature













:thumb64733393: :thumb167036095:

:thumb166819856:




Did you know ...

Using a hand shaded base can assist in keeping your emote avatar under the 15kb limit. Gradient bases often use many colours and more colours result in a bigger file size. Hand shaded bases generally use far fewer colours allowing you to keep the file size smaller.

Noticeboard

- I apologise in advance that next week's article may be a little late as i am away for the full weekend
- The winners of the latest opus were announced this week. You can find all of the results on
this page
- I am still looking for facts to feature in the 'did you know...' section of the news article. At the moment i have had the grand contribution of .... 0 and would appreciate some input from the community. Send me a note if you can think of anything which would fit

- Tomorrow (sunday 20th) is the next edition of the emote games. Be sure to be in
#WeEmote
at 7pm uk time to join in the fun
- With the end of the month approaching a range of the regular contests are starting to finish. Be sure to check out
this list
if you want to make any last minute entries.
- I've set the fun challenge of trying to sum up the emote gallery in 5 words or less and would really appreciate your input. Some of the answers so far have been creative and amusing, so swing by my poll
here
to check them out and add your own.


Previous volumes

Volumes 1-80
Volume 81
- 17th May 2010
Volume 82
- 25th May 2010
Volume 83
- 30th May 2010
Volume 84
- 5th June 2010
Volume 85
- 12th June 2010