Welcome to this week's volume of so i herd u liek emotes. This is the 84th volume in a weekly series aimed towards promoting emote and emoticonists from the dA community. It features emotes posted within the past week from both well known and new emoticonists, as well as featuring some other great emote projects and contests.

Featured Emoticons:

1.

Dr Emote and Mr Con by
Xelioth
is a lovely emote with a great story and some smooth animation effects
2.



The Big Bro series by
jak-jay
is another adorable set of matching emotes on a nice theme. Each shows a great idea, nice animation and fits well within the series.
3.

I adore the simplistic approach to the background in Meanwhile on Mars by
KlauS92
. It's a beautifully pixelled piece of work with great characters and a great sense of life.
4.

I can't help but giggle at I'm in a sticky situation by
Katuend
. The idea may be simple but it's been created in a cute and effective way to make a lovely lil emote.
5. :thumb166468683:
With the world cup coming up i couldn't help but feature World Cup Football by
Indae
. Each has been nicely shaded with great likeness to the flag to make an adorable set.

Other great emoticons posted recently
























:thumb165921484:

:thumb166499928:



:thumb166451260:



:thumb166414930:




:thumb166317898:

Vector emotes

It's rather cool to see emotes being created within other art mediums and one of the commonly seen ones are vectors. So this week i decided to feature a few of the many great vector emotes out there, and a couple of tutorials in case you want to make your own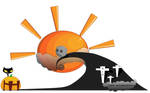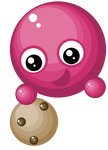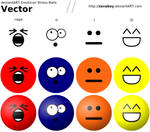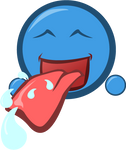 :thumb59013912: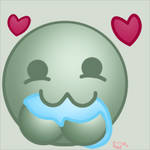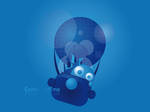 :thumb41816224: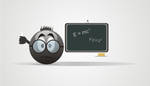 :thumb50415723: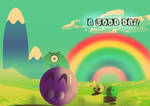 Exams

With the exam period starting/continuing/ending for many students in the community i thought i'd feature a few emotes on an exam and school theme

:thumb97916815: :thumb114502821:







:thumb39302152:



Did you know ...

On dAmn there is an alphabet which can be used by typing the letters between colons such as :a: :b: :c: etc. These are some of the few emote on the official legend which don't appear on the legend list
These used to work throughout the site, however appear to no longer work in comments.

Noticeboard

-
mintyy
is looking for some more DD suggestions. So if you would like to suggest an emoticon for a DD shoot a note her way
- The winners of the zombie revamp contest were announced this week. You can check them out by going to
this page
-
mintyy
has organised an emote chat event on 20th June at 7pm UK time in our chatroom
#WeEmote
. The past ones have all been great fun, so consider coming along.
- The emoticonist scuzzle also finished this week. You can find the winners and completed puzzles
here
- With the start of June, Mintyy has also posted a roundup of May's emote DDs. You can find a copy on
this page


Previous volumes

Volumes 1-78
Volume 79
- 3rd May 2010
Volume 80
- 8th May 2010
Volume 81
- 17th May 2010
Volume 82
- 25th May 2010
Volume 83
- 30th May 2010