Welcome to this week's volume of so i herd u liek emotes. This is the 83rd volume in a weekly series aimed towards promoting emote and emoticonists from the dA community. It features emotes posted within the past week from both well known and new emoticonists, as well as featuring some other great emote projects and contests.

Featured Emoticons:

1.



The little piece of heaven series by
jak-jay
displays some great ideas and nice emote skills. Definitely worth a look at the others in
jak-jay
's gallery
2.
:powerrangers: by
capncraka
is an awesome piece of fan art with great pixelling and real likeness to the characters.
3.

You can't help but giggle at idea stealer by
LedMaiden
. The idea has been represented really well with cute and smooth animation.
4.

Building blocks by
BlissfullySarcastic
is an adorable lil emote with a cute idea and nice looping.
5.

:bird: by
CookiemagiK
is a really cute emote with smooth animation and adorable expression.

Other great emoticons posted recently











:thumb165380669:

:thumb165384582: :thumb165303968: :thumb165743938: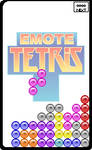 Scuzzle

Krissi001
has taken the time to organise a brilliant scuzzle for the community.

A scuzzle is a mixture between a puzzle and a scavenger hunt where the aim of the game is to find all the hidden pieces that have been scattered across deviants pages. All of the deviants hiding these pieces are from the emoticon community and to help you locate all the pieces there is also a set of riddles which must be solved to help you get from one piece to the next.
The first person to complete the image
and
solve all of the riddles will win a massive prize of 1508 points and 2 separate requests. It is really worth taking part because not only is it addictive and fun, but you get to view some great art along the way.
The scuzzle starts with
Krissi001
in
this journal
so be sure to go take a look


Famous emotes

This week's feature was suggested by
Mirz123
. Famous emotes covered both famous individuals and characters within film/tv


:thumb5956861: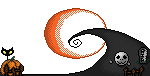 :thumb53228058: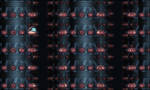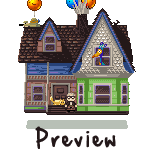 :thumb150482301:






Did you know ...

Different browsers have a different minimum frame rate. After this limit has been passed the emotes will look slower even if they are meant to be moving at really high speed. Joel wrote a useful journal on the topic which you can find
here

Noticeboard

-
mintyy
posted a news article about what actually belongs in the emote gallery. If you've ever been unsure or want something to link to all the miscat makers then you can find it
here
- There are some updates on Bulletshop which can be used to make emotes out of the dA bullet points




. You can check out the info in
this journal
- With a change in month approaching, the EMTC has had a change in contest. You can find the May winners
here
and the June contest rules on
this page
- Joel's revamp contest is starting to look awesome and is definitely worth checking out. You can find the rules
here
- A new opus contest with the theme of monsters has just been launched. More info and the rules are in
this blog


Previous volumes

Volumes 1-76
Volume 77
- 18th April 2010
Volume 78
- 26th April 2010
Volume 79
- 3rd May 2010
Volume 80
- 8th May 2010
Volume 81
- 17th May 2010
Volume 82
- 25th May 2010