Welcome to this week's volume of so i herd u liek emotes. This is the 82nd volume in a weekly series aimed towards promoting emote and emoticonists from the dA community. It features emotes posted within the past week from both well known and new emoticonists, as well as featuring some other great emote projects and contests.

Featured Emoticons:

1.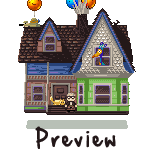 I struggle to find words to sum up Upmote by
MixedMilkChOcOlate
. The fun subject and awesome animation work perfectly together to make a great fanart emoticon
2.

I can't help but be impressed by the effects in laserpig by
Mr-Jaunty
. The nice wing movement works well with the smooth animation and awesomely pixelled lasers to create a great finished product
3.

:kick-ass trailer: by
MenInASuitcase
is another brilliant emote posted this week. The great scrolling, reflection and wing effects are impressive to watch and the animation is flawless from start to finish.
4.

The background and emotes work well together to produce a great atmosphere in zombies by
KlauS92
and give a excellent sense of life within the image.
5.

:dontyouignoreme: revamp by
stuck-in-suburbia
is an adorable little emote full of great shading, cute animation and a range of nice effects

Other great emoticons posted recently


:thumb164665702:

:thumb164545286:
:thumb164510348:





:thumb164381613:

:thumb164304389: :thumb164301618:








:thumb165177876: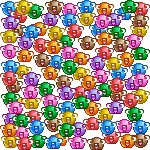 :thumb165034618:





Free avatars

Every once in a while most emoticonists create a free avatar which is available for use by any deviant on dA. This week i thought i would feature a range of free avatars containing emotes that i managed to find









:thumb123739671:

:thumb119734678: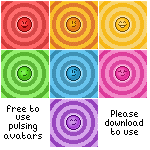 Please check the individual avatars for terms of use if you wish to use any
For more free avatars don't forget to check out
Free-dAvatars

Blue

Carrying on with the colour theme this week and we've hit the colour blue








:thumb54040801: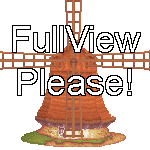 :thumb113266789:









Did you know ...

An image saved as a .gif can contain up to 256 individual colours. In animated .gifs this limit is applied separately to each frame of the animation.

Noticeboard

- After an awesome number of entries, the packs galore contest results have been announced. If you haven't seen them already, take some time to look
here
- The winners of the stairs opus contest were announced earlier this week. Be sure to check the results out on
this page
- I am offering another round of free emote comments/critiques. If you're interested read the first post on
this poll
then leave a comment
-
Smileypedia
have released a few more pages recently including ones on dA emoticonists such as
CookiemagiK
,
Mirz123
and myself
- Joel has launched a new epic contest based around revamping some of his old emoticons. Its certainly worth reading more about. You can find all the info on
this page


Previous volumes

Volumes 1-76
Volume 77
- 18th April 2010
Volume 78
- 26th April 2010
Volume 79
- 3rd May 2010
Volume 80
- 8th May 2010
Volume 81
- 17th May 2010