Welcome to this week's volume of so i herd u liek emotes. This is the 81st volume in a weekly series aimed towards promoting emote and emoticonists from the dA community. It features emotes posted within the past week from both well known and new emoticonists, as well as featuring some other great emote projects and contests.

Featured Emoticons:

1.
There's something simple but really awesome about :cantstopspinning: by
Nironan12
which makes it hard to take your eyes away from it. The movement is fluent throughout and makes an amusing emote to watch
2.

Rough handshake by
LeoLeonardo
is another awesome emote submitted this week. The excellent animation combines with an original idea to make a brilliant piece of work with great use of expressions
3.

I really adore Tie the knot by
ViciousCherry
. It may be a static emote but its full of life and pixelled really well to make a cute emoticon.
4.

I have to smile when i see Petting Mr Snail by
KatataEtc
. Its a simple little emote but works perfectly to make an adorable little scene
5.

:camera-newbie: by
dutchie17
displays some great pixelling and an awesome idea to make another brilliant emote.

Other great emoticons posted recently


:thumb163892342:



:thumb163834170: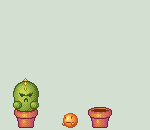 :thumb163454229:








:thumb163584607:


:thumb164202412:









:thumb164271515: :thumb163438084:

Featured projects

Over the past few weeks a number of emoticon projects have been released which i have yet to feature. So this week i am playing catch up

-
DevArt emoticon project
- hosted by
scrawl1000
-
Emoticon project
- hosted by
SurvivorFTW
-
emuseum project
- hosted by
dutchie17
-
Emote zoo project
- hosted by
wolfheala
-
the desert pixamid project
- hosted by
JNewgat
-
Who am i project
- hosted by
Steph1254
-
Big emote project
- hosted by
RowanHM
-
2010 Pixel project
- hosted by
Guth09
-
Lost city of Atlanpix project
- hosted by
Hexdecagon
-
Emote pet shop
- hosted by
krazybabe135
If you are interested in emoticon projects i strongly encourage you to join the
Emoticon-Projects
group. The gallery submission process is used to great effect to not only gain exposure on a project you may be hosting but also check out other projects from past and present. It also gets updated far quicker than this news article or
Emotication
's list


Dancing

This week's theme was suggested by
Kieke-boe
, so let's see some dancing emotes





:thumb61511776: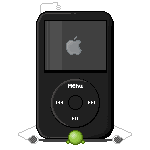 :thumb121066133:


:thumb118056546:





:thumb158662464: :thumb151516176:


Did you know ...

A 15x15 pixel base for an emoticon is made up of a total of 177 pixels

Noticeboard

- I've started up a new section called 'did you know...' in the news article and each week aim to give some random information about something relating to the emote community. Right now it's on a trial basis, but if you have any facts you feel i would be useful then please give me a note
- The packs galore contest has now closed and we hope to judge the entries in the near future. I am amazingly impressed with the entries and good luck to all those that took part.
- Don't forget to consider entering both the
EMTC
and the
MRC
contests both on the theme of zombies
-
CookiemagiK
has started a points fund to donate to some upcoming emote mini contests. If you have any spare points lying around then consider chucking them his way
- If you have a piece of emote news, a new project or emote contest you would like pimped both through this news article and on
Emotication
don't forget to send me a note. My eyes aren't everywhere



Previous volumes

Volumes 1-74
Volume 75
- 3rd April 2010
Volume 76
- 11th April 2010
Volume 77
- 18th April 2010
Volume 78
- 26th April 2010
Volume 79
- 3rd May 2010
Volume 80
- 8th May 2010