Welcome to this week's volume of so we heard you liek emotes. This is the 7th volume in a weekly series aimed towards promoting emote and emoticonists from the dA community. It features emotes posted within the past week from both well known and new emoticonists, as well as featuring some other great emote projects and contests.

Featured Emoticons:
</u>

1. :thumb104423389:
The moment I saw 'To hell and back' by
IAmTheMovement
I couldn't take my eyes off it. It's a brilliant combination of great shading, smooth animation and interesting contents that makes me watch it over and over again. The emote colour change is also well executed making it an all round excellent emote
2.

Flames and fire movement aren't always the easiest thing to animate, but
Serrius07
has given it a great go in 'Post nuclear project entry'. The emote is nicely shaded and the eye movement really help express the emote well at the moment the green flames engulf it
3.
The idea of :shakemonday: may be very simple, but this is a much needed emote. I am sure may people feel the same as me about Mondays and this emote really fits in the 'useful' emote category for DA
4. :thumb104427800:
I think it was the emotes expression in 'Crazy' by
ScorchingSam
that really caught my eye. I'm torn between thinking its glee or complete craziness, but its eye catching which ever one it is. The animation of the hands is not the most complex, but its very smooth and well animated.
5. :thumb104414786:
You can't help but feel sorry for the orange emote in 'shake that emote' by
d2clannet
. The white one really is trying to make orange juice out of it, and you really long for the orange one to cling on to the side forever to avoid the torture. It's a great looking emote in general with an interesting twist on the traditional shake. There are a few improvements that could be made, but it's a good attempt by a new emoticonist

Other great emoticons posted recently
</u>


:thumb104144551: :thumb104084800:


:thumb103890479:




Featured tutorials
</u>

This week I am featuring a set of tutorials created this week as part of an easy to follow series. It's worth checking them out if you are new to emotes

and

by
Jeddy-X

1st Featured emote project
</u>

Again this week I am going to feature two emote projects. The first is the 'Post nuclear project' organised by
mazka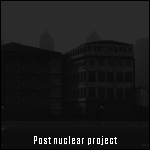 The theme of the project is emotes living in a city after it its ruined by radiation. The theme is very unique and has already collected a wide variety of creatures living there. Its well worth checking out and considering to enter as both animated and static emotes are accepted


2nd Featured emote project
</u>

When I first decided to make an emote based news article, I took the decision not to feature my emotes. Firstly due to the fact I'm bias and secondly cos its hard to write about your own work. However, when it comes to projects I feel I am going to bend this rule, as it is based more on other deviants than myself.
I am currently running an emote based advent calendar project. Each day in December has been given a panel and behind each is an emote image created by different deviants from across dA. Currently all 24 panels have been reserved, but there is the option to add a range of additional panels below, to either be opened on random days, or to count down to new year.
The project could also do with some more publicity to get more deviants aware that there is such an advent calendar being created by the community. So please check the deviation out, sign up if you wish to take part and spread the word about it



Previous volumes

Volume 1
Volume 2
Volume 3
Volume 4
Volume 5
Volume 6