Welcome to this week's volume of so i herd u liek emotes. This is the 65th volume in a weekly series aimed towards promoting emote and emoticonists from the dA community. It features emotes posted within the past week from both well known and new emoticonists, as well as featuring some other great emote projects and contests.

Featured Emoticons:
</u>

1.

:timelock: by
Mr-Jaunty
is a really interesting concept pulled off in a rather awesome way.
2.
I just had to laugh as Pirate Treasure Hunt by
ByPriorArrangement
. Its an adorable idea pulled off with great pixelling and can't but help make you smile
3.
Chicken or Egg? By
Wooded-Wolf
is a simple concept but pulled off in a great way with a nice display of motion and expression
4. :thumb151397498:
I really don't know what to say about :creeygrin: by
ManiacalMuffin
. All i can do is say well done and laugh.
5.

Hat trick by
Xelioth
is a brilliant idea with great motion throughout.
6.

I couldn't resist featuring :sorry: by
nillemotes
Its a simple but adorable emote that really needs a hug
7.
:timedout: by
capncraka
is a brilliant piece of animation work to make a highly usable emote
8.
Pee on you by
BlissfullySarcastic
is one of those really bizarre but great little emotes which is awesome for creating unusual emote combinations.

Other great emoticons posted recently
</u>

:thumb151401165:



:thumb151155979: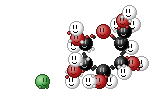 :thumb150733726:


:thumb150633470: :thumb150626355:










Feature Project
</u>







BurgerBunny
has launched a new project this week. The idea is to take one of the i'm happy plz avatars (like the ones above) and make it into an average sized emote. It seems like a fun challenge so go check it out
here

So i herd u liek interviews??
</u>

Back in January 2009 i started a new series of interviews focused on emoticonists within the community, which came to be known as 'so i herd u liek interviews??'. Its now lasted over a year and racked up a total of 24 interviews so far. This week the 25th copy will be posted which not only marks a milestone in the series, but also marks its end.
Each interview takes up a considerable amount of my time, and although i enjoy finding out about each emoticonist, it has slowly lost its spark and i feel its time to let it rest.
I would like to thank all the deviants that have participated, supported or help set up the series. Its been a pleasure doing it and i hope people have enjoyed it as much as i did.
So watch out for the 25th and final interview that will be posted later this week as its the last in a generation.
And don't worry, the news article series is safe for the time being


Noticeboard
</u>

-
catluvr2
became our 2nd GM this week and can now accept emote DD suggestions
- Nilli posted her 'year in emotes' roundup journal which features all that took part in the craze last year. You can find a copy
here
- You can find a copy of emotional emoticons 6 on
this page
incase you missed it
- The winners of the caption contest round 12 can be found
here
and round 13 has been launched on
this page
- Mintyy posted a round up of all 2009 DDs so if you're interested, take a look at
this article
- The winners of
EmoticonOpus
'
sweet contest
have been announced and i suggest you also check out the new
gnome contest


Previous volumes
</u>

Volumes 1-59
Volume 60
- 20th Dec
Volume 61
- 28th Dec
Volume 62
- 3rd Jan 2010
Volume 63
- 10th Jan 2010
Volume 64
- 16th Jan 2010
Interviews 1-19
Interview 20
-
Gomotes
Interview 21
-
SparklyDest
Interview 22
-
Wooded-Wolf
Interview 23
-
Seiorai
Interview 24
-
mintyy