Welcome to this week's volume of so we heard you liek emotes. This is the 62nd volume in a weekly series aimed towards promoting emote and emoticonists from the dA community. It features emotes posted within the past week from both well known and new emoticonists, as well as featuring some other great emote projects and contests.
You may all be wondering why its on a Saturday this week, but it's purely to free up my Sunday for schoolwork


Featured Emoticons:
</u>

1.

I truly adore :motorbiker: by
AutumnOwl
. Its an amazing piece of pixel work to really capture that biker essence in a single frame
2.
:Bummies: by
MenInASuitcase
is a fun and amusing piece of animation that highly addictive to watch
3.
Emote Packs by
JulienPradet
is another stunning pack with brilliantly shaded emotes and a great range of expressions
4.

OMG – Watch that by
TheUncle2k
is a simple but highly effective emotes that could be used in countless situations
5.

The expressions in NOOO don't leave me by
dbestarchitect
work perfectly with the animation to make an amusing and usable emote

Other great emoticons posted recently
</u>

:thumb148916926: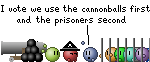 :thumb148564026:

:thumb148519380:





:thumb148370967:









The art in emotes
</u>

From time to time you may come across someone that doesn't feel that emoticons warrant DDs or can be considered an art form. They may not always be the easiest of people to talk to and for this reason i've compiled my thoughts on the subject in this deviation



Year in Emotes
</u>

A week ago
zachriel
kicked off a craze of summarising your year in emotes within a journal. I decided to take a look through all the ones so far and pick my favourite submission from each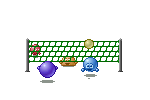 :thumb121259861: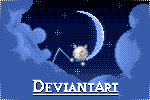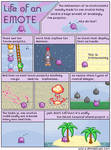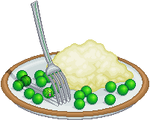 capncraka
catluvr2
CookiemagiK
KimRaiFan
Krissi001
Locou
ManiacalMuffin
MixedMilkChocolate
Nillemotes
Oktanas
ros-s
sinister-starfeesh
SparklyDest
Synfull
Tear6446
Tifa22
Wooded-wolf

Noticeboard
</u>

- Earlier this week the latest so i herd u liek interviews?? was posted. If you missed it you can find a copy
here
- The winners of the illness contest were also announced this week in
this journal
-
zachriel
is trying to promote the creation of chat related emotes and has offered features for a selection created in the next month. For mor info, take a look
here
-
SparklyDest
has started a brand new monthly emote contest with the first theme pirates. There's a subscription up for grabs to be sure to check out the info on
this page
- There's still enough time to enter the latest
EmoticonOpus
contest if you're interested
-
pixel-artists
are looking for a new group sized avatar. There's a sub up for grabs and you can find the info


- There's still time to nominate someone for :devthemoteawards: if you want before nominations close.

- Emotication was given a facelift both on the front page and within its favourites. We have also opened up favourites suggestions for tutorials and base packs

- If you are unhappy with a range of the current emotes on the legend there's a new Stylish script to help revamp some of those old emotes found
here
- I hope you all had a good 2009, safe New Year's celebrations and a great start to 2010. I look forward to see what it might bring and how our gallery might change over the next 12 months.


Previous volumes
</u>

Volumes 1-55
Volume 56
- 22nd November
Volume 57
- 1st December
Volume 58
- 6th December
Volume 59
- 13th December
Volume 60
- 20th December
Volume 61
- 28th December
Interviews 1-19
Interview 20
-
Gomotes
- 14th November
Interview 21
-
SparklyDest
- 30th November
Interview 22
-
Wooded-Wolf
- 17th December
Interview 23
-
Seiorai
- 31st December