69 Favourites
58 Comments
1K Views
Welcome to this week's volume of so we heard you liek emotes. This is the 59th volume in a weekly series aimed towards promoting emote and emoticonists from the dA community. It features emotes posted within the past week from both well known and new emoticonists, as well as featuring some other great emote projects and contests.

Featured Emoticons:
</u>

1.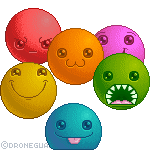 All i can really say about this is '
Droneguard
's done it again'. Bounce together is an epic emoticon with brilliant shading, awesome expressions and flawless animation. I really wish i could steal his talent.
2.

Be happy mah friend by
JulienPradet
is a great emoticon with a well thought out and executed idea. The story flows well with awesome use of expressions to create an adorable piece of animation work.
3.

After a break from emotes
Abfc
has returned and returned in style. His range of skating emotes including :showup: are all adorable with smooth animation throughout and great attention to detail.
4. :thumb146045715:
Although the text can be hard to read at times, : KeepMeGoing: by
entertheplayers
is an adorable lil emoticon with an amazing pixel bg tahts too good to miss.
5.

:overyourhead: by
AutumnOwl
is a simple but effective emoticon and a really great take on the over your head movement.

Other great emoticons posted recently
</u>

:thumb146347336:


:thumb146176135: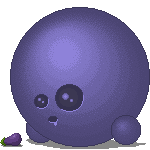 :thumb145885207:












Emotes in Journals
</u>

I decided this week to feature a few emote related journal skins and journal accessories, so go check them out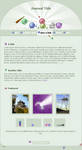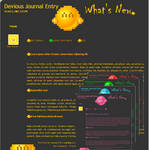 :thumb110655875: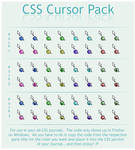 Bouncing
</u>

Bouncing is often one of the first movements people try when starting to animate emotes, however it's not always as easy as it seems. Therefore if you're having issues i suggest you check out one of the following awesome tutorials below.


:thumb107909577:

Noticeboard
</u>

- The 15th volume of the OC interviews just missed out of getting in last week's article, but can be found
here
-
Emoticiety
managed to obtain their group status so you are now free to go and join/submit deviations. Also the members section of
EmoticonHQ
was opened up to join.
-
Emoticiety
has also decided to run the traditional Christmas themed emote contest for the year. Prizes and entries are both highly appreciated, so go take a look at the entries
here
- The opus contest has restarted again after a slight pause as groups launched still with the theme of Stupidity. You have until the 16th to enter and be sure to check the
blog
for more info
- Nico posted a new emote based flash game this week. If your interested you can check it out
here
- Emotional Emoticons issue 2 was also released this week. If you haven't seen it then take a look at
this article


Previous volumes
</u>

Volumes 1-50
Volume 51
- 18th October
Volume 52
- 25th October
Volume 53
- 2nd November
Volume 54
- 9th November
Volume 55
- 16th November
Volume 56
- 22nd November
Volume 57
- 1st December
Volume 58
- 6th December
Interviews 1-15
Interview 16
-
Sinister-Starfeesh
- 16th September
Interview 17
-
Marc-pHX
- 30th September
Interview 18
-
BlissfullySarcastic
- 16th October
Interview 19
-
nillemotes
/
zachriel
- 29th October
Interview 20
-
Gomotes
- 14th November
Interview 21
-
SparklyDest
- 30th November