83 Favourites
60 Comments
1K Views
Welcome to this week's volume of so we heard you liek emotes. This is the 50th volume in a weekly series aimed towards promoting emote and emoticonists from the dA community. It features emotes posted within the past week from both well known and new emoticonists, as well as featuring some other great emote projects and contests.

Featured Emoticons:
</u>

1.
:blowupdoll: by
capncraka
is an amusing emote with an original concept and great animation and shading
2.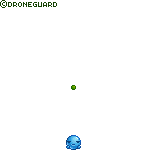 Massive smash by
Droneguard
is an awesome piece of animation work with a top notch squish effective and fine display of perspective
3. :thumb139402686:
I really like :cantsing: by
stevanov
as it's a brilliant and interesting twist on a dA emote
4.

I simply adore Some new emotes by
Teddy33
. It's an amazing pack of brightly coloured emotes with some really unique characters and expressions
5.

BoomDead by
Weiwa
is a really well animated piece with a great gun movement and nice shading

Other great emoticons posted recently
</u>




:thumb139774315:





:thumb139632833:





:thumb139495047: :thumb139460745:







:thumb139300629:



1 Year on
</u>

This week marks the one year since the start of this news article

It's been a good ride in general and it's great to see how the article has developed over time and gained in watchers and supporters.
I would have liked to have celebrated with a bigger feature or event, but for now all i can say is thanks for enjoying the articles and for making so many great emotes in the past year.

Emoticon Projects
</u>

We've had a good few projects start this week
Emonsters Inc project

This is a cute little project based on the film Monsters Inc. To enter simply grab a copy of the pixel door and customise it. The project is lacking in entries right now but i hope a few of you consider entering
Hotel project
The hotel project is another of the projects launched this week. You get the choice of several different templates to use in which you can design an emote in a hotel room. There's plenty of space left so get those entries in
Emoticon Puzzle Project
This is honestly one of my favourite projects i've seen recently. The idea is to colour in one of the designated puzzle pieces and when put together it will create a brilliant big emote. A number of people have already reserved their pieces so sign up quickly if you want a slot
Skyscraper Project
This is an awesome new project. The idea is to create one floor of the building to be put together as an awesome skyscraper. I certainly look forward to any of the entries so go check it out.
Emoticon Lake
The emoticon lake project is another nice project with a lake theme. There's plenty of space left but go take a look and consider making an entry

Emoticomic Contest Results
</u>

The official emoticomic contest ended at the end of September and this week the awesome winners were announced:
1st Place

by
JJA21
2nd Place
by
etNoir
3rd Place

by
Steph1254
Please go and congratulate all the winners and check out the other entries in the
results news article

Noticeboard
</u>

- An additional project launched this week was the
Pixel Park Project
however after a rush of entries it closed within the week. Still take a look and see the epic final result
- The next 2 in the line of OC interviews were posted this week. The first featuring Rafa which you can grab a copy of
here
if you missed it and the latest interviewing Queen Tacky which can be found
here
- A great new Halloween contest was also launched. For more details check out
this page
- The latest emoticon opus contest finished this week. You can find the winners
here
- I posted a review of all the emote news for September earlier this week. If you fancy a recap then check out
this page
- The winner of
WeEmote
's first caption contest was announced
here
and you can now find the 2nd round
on this page
- I took the decision this week that i unfortunately need to start cutting down on my commitments in the emote gallery. My duties take anywhere up to 20 hours a week right now and its unfortunately taking its toll. I am trying to protect this news article however to do this i am looking for some people to take on responsibilities at 2 of the clubs i currently run. If you are interested at helping out at
Emotication
please check out
this journal
and for anyone interested in becoming account manager at
EmoticonOpus
please take a look
at this page


Previous volumes
</u>

Volumes 1-40
Volume 41
- 9th August
Volume 42
- 14th August
Volume 43
- 23rd August
Volume 44
- 30th August
Volume 45
- 6th September
Volume 46
- 13th September
Volume 47
- 20th September
Volume 48
- 27th September
Volume 49
- 4th October
Interviews 1-10
Interview 11
-
Kermodog
- 12th June
Interview 12
-
Mr-Jaunty
- 24th June
Interview 13
-
de-Mote
- 12th Aug
Interview 14
-
madb0y
- 27th Aug
Interview 15
-
Synfull
- 3rd September
Interview 16
-
Sinister-Starfeesh
- 16th September
Interview 17
-
Marc-pHX
- 30th September