80 Favourites
49 Comments
1K Views
Welcome to this week's volume of so we heard you liek emotes. This is the 48th volume in a weekly series aimed towards promoting emote and emoticonists from the dA community. It features emotes posted within the past week from both well known and new emoticonists, as well as featuring some other great emote projects and contests.

Featured Emoticons:
</u>

1.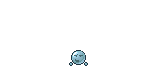 Don't mess with the emote 2 by
HsssN
is a great emote to sit and watch. The animation flows well throughout with some great moves and pixelling
2.
Piaaaaaaaaaaaaaano by
prolific-stock
is a really impressive piece of pixel work with great shading and a great pose
3.

You can't help but giggle at Road kill by
JoyJoyfulTheRabbit
. It's a nice emotricon with an amusing and unexpected ending
4.

The concept behind :kick: by
Mr-Jaunty
is exceptional and created extremely well with a great outcome
5.
Flee by
Kirsui
is a great bit of animation work with excellent use of expressions and a cute overall finish

Other great emoticons posted recently
</u>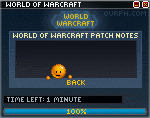 :thumb138352482:






Featured projects
</u>

Theatre Project
This week the theatre project was launched. The base is a massive stage where emoticons can gather to perform. All entries must be static and fit for the stage but there's room for plenty more so get making some entries
cemetery project II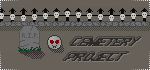 The cemetery project is a brilliant project set within a graveyard. This time round its a flash based project allowing for both animated and static entries to take part. Its set to last only until the 30th October so start getting those entries in

Emotes on msn
</u>

One of the nice things about MSN (Windows Live Messenger) is the ability to add custom emotes for use within conversation. The method for adding them is pretty straight forward when you know how but there are a few problems you can come across while doing so.
To help overcome these i did a bit of experimenting and was able to write a new tutorial about it to help you guys out.


Noticeboard
</u>

- The emote getaway contest is now closed and the judging is in process so keep an eye out for results
-
EmoticonOpus
has launched a new contest this week so go check it out
here
- The official emoticomics contest ends this Wednesday so get you entries in quick if you plan to take part. The rules and prize list can be found in
this journal
- I have launched a cool lil project to help spice up my new wall with an emote theme. If your interested in helping me out then take a look
here
- I'm interested in hearing about any topics you would like me to make a tutorial on. If you have a suggestion let me know on
this poll
- There was a good update over at
Emotication
this week with a range of journals altered. Swing by the account and take a look if you're interested
- A new so i herd u liek interviews?? should be out this week so keep an eye out for it
- The next in the link of OC interviews was also posted this time featuring Chusagi. You can find a copy
here
if you missed it
-
EmoticonOpus
is looking for people to hold future emote contest through the account. If your interested take a look at
this journal


Previous volumes
</u>

Volumes 1-40
Volume 41
- 9th August
Volume 42
- 14th August
Volume 43
- 23rd August
Volume 44
- 30th August
Volume 45
- 6th September
Volume 46
- 13th September
Volume 47
- 20th September
Interviews 1-10
Interview 11
-
Kermodog
- 12th June
Interview 12
-
Mr-Jaunty
- 24th June
Interview 13
-
de-Mote
- 12th Aug
Interview 14
-
madb0y
- 27th Aug
Interview 15
-
Synfull
- 3rd September
Interview 16
-
Sinister-Starfeesh
- 16th September