54 Favourites
63 Comments
1K Views
Welcome to this week's volume of so we heard you liek emotes. This is the 47th volume in a weekly series aimed towards promoting emote and emoticonists from the dA community. It features emotes posted within the past week from both well known and new emoticonists, as well as featuring some other great emote projects and contests.

Featured Emoticons:
</u>

1.
The show must go on by
mintyy
is a great display of a pixel background with really nicely animated emotes. The spotlight really enhances the whole deviation to give a great concert effect.
2.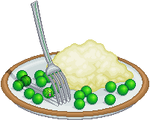 Me no pea by
Wooded-Wolf
is a brilliant example of emoticons being used in different situations. The pixelling of the plate is exceptional with a great use of shadow to create an amusing situation.
3. :thumb137624251:
Kermodog
has done a great job on The new dominoes. The perspective work and use of shadow really help make the emoticon look realistic and the animation throughout is extremely smooth
4.

I really love :tobeornottobe: (To be or not to be) by
dutchie17
. The use of expression is brilliant and the smooth animation makes it brilliant to watch. The skull has been pixelled well to create a great all round emoticon
5.
:revenge: by
KimRaiFan
is an amusing emoticon which shows what those emotes would get up to if ever placed behind the computer. The animation is nicely done and the emoticon is detailed throughout

Other great emoticons posted recently
</u>

:thumb137675563:








:thumb137521278:






:thumb137393590:


:thumb137331059:


:thumb137299574:





:thumb136806833: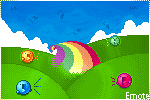 Featured projects
</u>

Zombie Walk project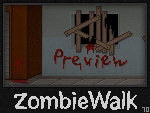 This week a great new zombie based project was launched. It's a flash based project which allows both animated and static entries to be combined to make a great project. It's already got a good number of entries but be sure to consider joining in

Running an Emoticon Project
</u>

First off i'll admit i don't know everything about running an emoticon project. However after running a few myself and looking at where others fall through i've made a lil section on things to remember if considering making a project
- Projects take time to run if they become successful. If you're struggling for time then i don't advise you take up a project. Not only do you need time to set it all up, advertise it but you also need to be prepared to spend some time every few days to update it and make sure it runs smoothly
- Make sure you have enough knowledge to run the project. It's ok saying you will do a flash based project but if you have no idea about flash then a simple static project would be better
- Ensure you are fully prepared before launching a project. It's always better to have a base and background set up before launching it. It not only helps gives people ideas for the project but also helps make it easier to update at a later date.
- Make sure you know how your chosen project works. Some programs dislike certain file types (e.g PaintShop Pro dislikes downloaded .gifs) so be sure to check this stuff out so its easy for you to add entries in
- Be sure to know how to update a project. The most effective way of doing this is changing the file while editing a deviation and unchecking the box that appears below the new file so it appears in everyone's message centers again
- To make sure the project runs smoothly make sure all the information you leave is accurate and correct regarding number of entries, length of project etc
- Any added exposure for the project is usually a plus so if you want it mentioned in this news article and put on
Emotication
's project list be sure to contact me. Also by asking for exposure you can often get some pimpage from people's journals and get the project known.
The above covers the basics needed to run a project but for an extended and more indepth list check out
this page
on
Emotication

Noticeboard
</u>

- The latest edition of So I herd u like interviews?? was posted this week featuring
Sinister-Starfeesh
. If you haven'tc checked it out you can find a copy
here
- This week
Krissi001
was interviewed as part of the devious minds serious. If you want to have a look, check out
this news article
-
Emoticiety
is still looking for a new avatar. For more details take a look at
this page
- A massive congrats to
SparklyDest
who found out the emote ... i mean baby she's carrying is a boy

Go send her some love and luck for the rest of her pregnancy
- The 4th in the set of OC interviews was released this week featuring Bunnehboo. There's a copy
here
if you want to take a look
-
KimRaiFan
posted a massive feature of emoticonists this week. They are spread across 5 news articles so be sure to check out parts
1
,
2
,
3
,
4
and
5
by clicking the corresponding numbers
-
MixedMilkChOcOlate
released a great news article featuring some emoticon games from around the community. If you're interested check it out
here
- The likely date for the next emote games will be the 3rd of October so keep that day free

- The winners of the recent 'green' opus contest were announced in
this journal
. Please swing by and congratulate the winners and all that took part
-
madb0y
has started off a new contest based on his emoticon meme. For details and a list of prizes check out
this page
- The hole in my page contest had its deadline extended till 31st October. For more details take a look
here


Previous volumes
</u>

Volumes 1-40
Volume 41
- 9th August
Volume 42
- 14th August
Volume 43
- 23rd August
Volume 44
- 30th August
Volume 45
- 6th September
Volume 46
- 13th September
Interviews 1-10
Interview 11
-
Kermodog
- 12th June
Interview 12
-
Mr-Jaunty
- 24th June
Interview 13
-
de-Mote
- 12th Aug
Interview 14
-
madb0y
- 27th Aug
Interview 15
-
Synfull
- 3rd September
Interview 16
-
Sinister-Starfeesh
- 16th September