79 Favourites
64 Comments
1K Views
Welcome to this week's volume of so we heard you liek emotes. This is the 46th volume in a weekly series aimed towards promoting emote and emoticonists from the dA community. It features emotes posted within the past week from both well known and new emoticonists, as well as featuring some other great emote projects and contests.

Featured Emoticons:
</u>

1.

Emotorised Mexican wave by
Wooded-Wolf
is a fun and unique twist on emoticons with a well animated and impressive result
2.

A mixture of awesome explosion work and great perspective just make Grenade launcher by
SwissCheesy
an epic emote to watch
3.

Emote and dog by
Krissi001
is a cute little emotes with brilliant animation and an excellently executed idea
4.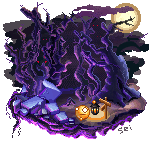 I have one word for :follow the way … by
Seiorai
…. 'wow'. The pixelling is stunning and I really can't find words to describe it
5. :thumb136640462:
Peekaboo by
ManiacalMuffin
is a simple but adorable lil emote with a great idea that has been nicely animated throughout.

Other great emoticons posted recently
</u>




:thumb136654265:

:thumb136543458:





:thumb136169206:


:thumb136086660:





:thumb136137059:





:thumb136291784: :thumb136738030: :thumb136517847:


:thumb136756958:


WeEmote Account
</u>

This week saw the re-launch of the
WeEmote
account. After being dormant for quite some time it has had some life kicked back into it and with some hope will grow to be a useful community resource.
Right now we have a few pages of info in place and some cool things lined up for the account. For more info check out
this article
for more info on what's in place and feel free to note me or the
WeEmote
account if you have any ideas.



:thumb84982461:


Emote OCs
</u>

After hearing a few people had struggled with making emote OCs, I took some time earlier this week to write out some of my tips that I have on making your own OC and submitted them in a deviation:
So if your struggling to come up with your own OC I suggest you take a look, if even to just give you an idea


Noticeboard
</u>

- I finally got around to posting the August DD round up earlier this week. If you missed it you can find a copy
here
- The next 2 volumes of the OC interview series were released this week with special guests Syn and Squishface. If you didn't see them first time take a look at
this article
for Syn's responces and
here
for Squishface's.
- I'm interesting in your opinions on emote projects receiving DDs. If you have any feedback then check out
this poll
- I spent some time this week adding a larger variety of news articles to
Emotication
's list. If your ever struggling to find an old copy of something I suggest you take a look
here
- I also added a few extra custom modules to
EmoticonOpus
's front page so swing by and take a look if you haven't already
- The winners of the recent penguin contest were also announced this week. You can find a list of them
here
and be sure to go and congratulate all the winners
- A nice little article was posted this week focusing on rainbow emotes. You can find a copy on
here
if you want to take a look.
- The
EmoticonOpus
currently has a 'green' themed emote contest on. There's a good list of features on offer so check out the rules on
this page
. More prizes (including features) are always appreciated too
- I and Joel are always looking out for more DD suggestions so if you find something you would like to suggest don't forget to forward it to one of us
- Don't forget considering making a Emoticomic for the current official contest. The rules and list of epic prizes can be found
here


Previous volumes
</u>

Volumes 1-35
Volume 36
- 15th June
Volume 37
- 21st June
Volume 38
- 28th June
Volume 39
- 4th July
Volume 40
- 2nd August
<a href="
synfull.deviantart.com/journal…
>Volume 40 - added features
Volume 41
- 9th August
Volume 42
- 14th August
Volume 43
- 23rd August
Volume 44
- 30th August
Volume 45
- 6th September
Interviews 1-10
Interview 11
-
Kermodog
- 12th June
Interview 12
-
Mr-Jaunty
- 24th June
Interview 13
-
de-Mote
- 12th Aug
Interview 14
-
madb0y
- 27th Aug
Interview 15
-
Synfull
- 3rd September