67 Favourites
49 Comments
895 Views
Welcome to this week's volume of so we heard you liek emotes. This is the 45th volume in a weekly series aimed towards promoting emote and emoticonists from the dA community. It features emotes posted within the past week from both well known and new emoticonists, as well as featuring some other great emote projects and contests.

Featured Emoticons:
</u>

1. :thumb135737222:
:shadow: by
Kermodog
is just an outstanding piece of work. The shadow effect is brilliantly animated and packed full of detail to make a jaw-dropping emote.
2.

Everything about Wheee by
BurgerBunny
just flows perfectly. The roll is well animated and the use of text is brilliant. The expression is fantastic and overall its just a great use little emote.
3. :thumb135368747:
I adore :airguitar: by
Marc-pHX
. The detail packed into it is brilliant, and the way the emotes interact has been done exceptionally well. The animation is smooth throughout to make an amazing emote
4. :thumb136064089:
I couldn't resist featuring Sparkle Sparkle by
ManiacalMuffin
. The sparkle effect has been done very well and the animation is fluent throughtout.
5.

Art love by
PicoocKie
nicely sums up the term 'art love' with a great bit of animation and nice expressions

Other great emoticons posted recently
</u>







:thumb135843788:


:thumb135643955:











:thumb136040313:


Official Contest
</u>

Earlier this week we announced a brand new collab contest with the C&C gallery that has been in the works for a good few months.
The theme of the contest is
dA emoticomics
. This combines the best parts of the emote and comic galleries to make an awesome contest. There are a few rules and a cool list of prizes, but for more info check out
this journal
Please read all the rules carefully as the comic must be between 5 and 12 panels long and contain a deviantART theme. To enter the comic also must be placed in the correct gallery, that being
Contests > dA Emoticomics
. Entries submitted to the normal gallery wont be judged.
To take a look at the current entries have a browse of
the contest gallery
And below are some cool examples of existing emoticomics to get you in the mood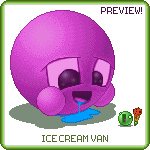 :thumb102252535:
:thumb109830348:

Feature Project
</u>

Town Project
The town project is a nice little projects which as the name suggests is set in a town. The canvas still has a lot of space free as well as some awesome entries so far so go take a look.
Flag Project
The flag project is a small static project where deviants can customise one of the flag bases and add it to the base. There's a limited number of spots so if you want to join you better be quick.
Sunset project

The sunset project is based around a beach at sunset. To enter simply make an entry that can be added to the canvas and fit in with the theme. There's still a good amount of space so get those entries in
Doll project
Although not directly connected to emotes I've been asked to advertise this great project. It's based on pixel dolls and is a great opportunity for any emoticonist to test their pixelling skills. So if your interested its worth checking out.

Noticeboard
</u>

- I posted an interview of myself in my journal as part of my So I herd u like interviews?? series after a number of people suggested me. If you missed it you can find a copy
here
-
Emoticiety
launched the first of their 'Monthlymote' news articles earlier this week. It features all the clubs recent submissions along with some other interesting info. Its definitely worth a look ad you can find it on
this page
- I along with a few other helpful emoticonists have been renovating one of the communities old clubs and hope to launch it sometime next week. Certainly keep an eye out for some more info on it
- A new emote club
EmoteCentral
has started up its own set of interviews with emoticonists. The first one features
CtrlAltSuprDelete
and can be found
here
- Many of you will know that the Zikes website is currently closed while the script is being revamped, however this leaves many people without a link to the script in case it messes up or you wish to suggest someone gets a copy. If this is the case check out
this journal
for a direct link to the script download.
- For those interested or struggling to use GIMP there's a new GIMP based club called
GimpNation
which is worth checking out

- With groups around the corner I thought I would advertise
this news article
which although is based on the literature gallery puts forward some good thoughts on groups and clubs within a community
-
Emoticiety
are also preparing for groups and their September contest involves designing a new avatar to be used at the club both before and after groups are launched. For more info check out
this journal
- The next EmoteGames took place yesterday and fun seems to have been had by all who took part. The list of winners and entrants can be found on
this page
and keep an ear out for when the next one will be running
- The 'whore' opus contest was judged a couple of days ago and the winners announced
here
- The next opus contest has just been launched and you can find all the info I
this journal
. Prize donations for this are also appreciated

-
Emoticiety
have also just announced the winner of their 'Food' contest. Be sure to check them out
here
and congratulate all that took part.


Previous volumes
</u>

Volumes 1-35
Volume 36
- 15th June
Volume 37
- 21st June
Volume 38
- 28th June
Volume 39
- 4th July
Volume 40
- 2nd August
<a href="
synfull.deviantart.com/journal…
>Volume 40 - added features
Volume 41
- 9th August
Volume 42
- 14th August
Volume 43
- 23rd August
Volume 44
- 30th August
Interview 1
-
CookiemagiK
- 15th January
Interview 2
-
Cmotes
- 30th January
Interview 3
-
MenInASuitcase
- 12th February
Interview 4
-
Red-Bananas
- 27th February
Interview 5
-
LeoLeonardo
- 12th March
Interview 6
-
MixedMilkChOcOlate
- 28th March
Interview 7
-
blunaowl
- 14th April
Interview 8
-
Droneguard
- 28th April
Interview 9
-
Krissi001
- 14th May
Interview 10
-
Waluigi-Prower
- 28th May
Interview 11
-
Kermodog
- 12th June
Interview 12
-
Mr-Jaunty
- 24th June
Interview 13
-
de-Mote
- 12th Aug
Interview 14
-
madb0y
- 27th Aug
Interview 15
-
Synfull
- 3rd September