76 Favourites
60 Comments
1K Views
Welcome to this week's volume of so we heard you liek emotes. This is the 44th volume in a weekly series aimed towards promoting emote and emoticonists from the dA community. It features emotes posted within the past week from both well known and new emoticonists, as well as featuring some other great emote projects and contests.

Featured Emoticons:
</u>

1.

POW POW by
PoisonTouch
is a great piece of animation work with great shading and great motion.
2.

SPAAACE by
dbestarchitect
displays great pixel work and the emotes expression can't help but make you smile.
3.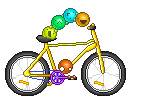 It's not easy to make a bicycle emoticon when emotes have no legs but
KimRaiFan
has managed it in Bike Emote. The emoticon is both well pixelled and rather amusing with great detail put into it
4.

Snuggly tiem by
Sinister-Starfeesh
is an adorable piece of work with awesome pixelling and simple but brilliant use of expression.
5.

YK42B Pulse Rifle by
Oktanas
is a brilliant example of a firearms emote with top notch animation and great shading.

Other great emoticons posted recently
</u>

:thumb135299519:


:thumb135179761:


:thumb135138744:








:thumb134596166:



:thumb135283481:

Featured Projects
</u>

The projects list seems to have exploded this week, so be sure to check atleast some of them out

Emote Costume Party
With hallowe'en only a couple of months away all the emotes seem to be getting in the spirit with a costume party. The project already has a good number of entries but it would be great to see them continue to come in. Definitely take a look.
100 stall project
The second new project launched this week is the 100 stall project. As the name suggests there's 100 stall for you to choose and customise to offer a range of products and services to the emote community. There's still a decent number of stalls free so go take a look
Science Fair project
This week the emotes are getting all brainy as they take part in the science fair project. It will be interesting to see what they all come up with so check it out if you're interested.
Emoticon Pile Project
The next project launched this week is the emoticon pile project. Using one of 2 templates you can create an entry to help build up a big tower of emotes. Its already got a few entries but it would be great to see some more
26 Faces
The
26 faces project
is a cool little emote project. The idea is to make an emote that uses each letter of the alphabet. Theres still a good number of places and it's a great project for new emoticonists so take a look.
Dreamland Project
The Dreamland project is another of the awesome projects launched this week. Due to the nature of the project it requires a little experience to help with the pixelling but all the entries so far look amazing. Definitely check it out if you have time.
Family Portrait Project
The last project launched this week is the family portrait project. This is a chance for our emote characters to have a snapshot together to mark this summer. It's a cute project and starting to look great so consider entering

The cake is not a lie!
</u>

In honour of a few emoticonists that have had their birthdays recently/will have their birthdays soon I've decided to do an emote cake feature.

:thumb108904133:







Noticeboard
</u>

- The next volume of So I herd u like interviews was posted, this time featuring
madb0y
. If you missed it you can find a copy
here
- This week the Penguin contest was launched. For more info check out
this news article
-
madb0y
has announced the next EmoteGames will be held in
#WeEmote
on Saturday 5th September at 5PM UK time. Unfortunately I won't be around again for it, but certainly go take part if you are.
- I am looking for topics I can talk about in the spare section I have in this news articles. If you have an ideas feel free to leave a comment
here
- If you're interested in meeting some emoticonists from our community, don't forget to check out our chat
#WeEmote
. Its busiest around 8pm UK time but it's a great place to meet other emoticon makers.
- A new set of interviews started up this week, this time featuring emoticon characters rather than the emoticonists themselves. It's set to be a cool series, and you can find the first one
here
featuring Sinibug.
- The recent
EmoticonOpus
whore contest is now closed. Hopefully the results will be posted soon and a new opus started.


Previous volumes
</u>

Volumes 1-35
Volume 36
- 15th June
Volume 37
- 21st June
Volume 38
- 28th June
Volume 39
- 4th July
Volume 40
- 2nd August
<a href="
synfull.deviantart.com/journal…
>Volume 40 - added features
Volume 41
- 9th August
Volume 42
- 14th August
Volume 43
- 23rd August
Interview 1
-
CookiemagiK
- 15th January
Interview 2
-
Cmotes
- 30th January
Interview 3
-
MenInASuitcase
- 12th February
Interview 4
-
Red-Bananas
- 27th February
Interview 5
-
LeoLeonardo
- 12th March
Interview 6
-
MixedMilkChOcOlate
- 28th March
Interview 7
-
blunaowl
- 14th April
Interview 8
-
Droneguard
- 28th April
Interview 9
-
Krissi001
- 14th May
Interview 10
-
Waluigi-Prower
- 28th May
Interview 11
-
Kermodog
- 12th June
Interview 12
-
Mr-Jaunty
- 24th June
Interview 13
-
de-Mote
- 12th Aug
Interview 14
-
madb0y
- 27th Aug