Welcome to this weeks volume of so we heard you liek emotes. This is the third volume in a series aimed towards promoting emote and emoticonists from the dA community. It features emotes posted within the past week from both well known and new emoticonists, as well as featuring some other great emote resources.

Featured Emoticons:
</u>

1.


by
Waluigi-Prower
is the first of this weeks featured emotes. It combines very smooth animation, great shading and a nice idea to make a very good looking emote.
2.

:ftw: by
luckylinx
is another excellent emote submitted. The shading on this emote is excellent and although the motion is small, it is well executed, creating an excellent and amusing emoticon.
3.

:musicnote: by
Jenya88
is a great little emote saying the artist hasn't been making emotes very long. The idea is very original and the motion quite smooth making this a cute little emote.
4.

Multiplication and division by
ScreamingGerbil
is another nice emote submitted to the gallery this week. This is a great example of a revamp of a DA legend emote, with brilliant shading and a smooth loop of animation, giving it a place in this weeks featured emotes.
5.
Distance by
Red-Bananas
is a amazing emote. It is a fine example of how a large amount of emotion can be displayed in two small emoticons. The way the emotes reach out to try and touch hands displays a real connection between the emotes and you can't but feel sorry for them being separated by a distance

Other great emoticons posted recently
</u>

:thumb101766890: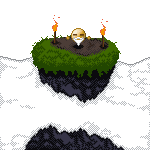 :thumb101528135:




Featured tutorials
</u>

Emote shading tutorial -
by
Ravmaster
Animation tutorial -
by :dev popcorn-pops:

Featured emote project
</u>

Emoticon projects are a great way to start emoticons, get you noticed within the emoticon community and meet other emoticonists. This week's featured project is Cemetery project by
Oktanas
The aim of the project is to build a graveyard full of hallowe'en related emotes. The background can be downloaded here -->
oktanas.deviantart.com/art/cem…
for you to build your addition to the project on. :

Hallowe'en feature
</u>

As hallowe'en is fast approaching I felt it would be nice to display a range of hallowe'en related emotes submitted to dA at any point





:thumb67345298:



Notes
</u>

Thank you for reading. If you would like to suggest an emoticon, tutorial, project or question for any future volumes then don't be afraid to note my
Synfull
account with the details. Thanks


Previous volumes

Volume 1
Volume 2