So i herd u liek emotes?? Volume 16
57 Favourites
67 Comments
1K Views
Welcome to this week's volume of so we heard you liek emotes. This is the 16th volume in a weekly series aimed towards promoting emote and emoticonists from the dA community. It features emotes posted within the past week from both well known and new emoticonists, as well as featuring some other great emote projects and contests.

Featured Emoticons:
</u>

When thinking about this week's issue, I didn't think I would find many emoticons to feature. My inbox has been quite quiet, but when browsing the gallery I was really surprised by the quantity of great emotes submitted this last week. I hope that in future weeks the string of brilliant emoticons continues.
1.

This weeks first featured emoticon is Computer Monster by
Droneguard
. There is nothing really to fault in this emoticon. The pixelling of the computer is brilliant and the animation excellent. There are so many small details in this emoticon which really enhance it. The hand grabbing the emote is also very well created and it really makes me worried about spending a lot of time at the computer.
2. :thumb109958843:
Another excellent emote submitted this week is PNP entry by
hiiiii84
. The shading on the emoticon is excellent. The idea is really very amusing and the bubbles really enhance the whole emoticon. It's a great addition to the PNP project and I look forward to seeing more emotes from this emoticonist.
3.

Love is … sharing your heart is one of a great set of emotes created by
Talis-Design
. The series is very cute and sweet and a great way of displaying how much you care. The emoticons are nicely created with good shading and although the idea is not the most complicated, the emote displays it very well. Its definitely worth checking out the rest in the series
4.

Laser gun by
Argetlam-Br-01
is another great emote submitted by a relatively new emoticonist. The laser effect in this emote is nicely created and the facial expression change is brilliant. The way the emote is shot off the screen is also done extremely well, giving this emote a spot in the featured section.
5.

If Never challenge a Pro is
Buci01
's first I can't wait to see what the create next. The idea is excellent and well displayed through the emote's actions. The pixelling of the couch is also good and the whole emote loops well. The emotes eating popcorn is a great little detail, making it another must see emote from this week.

Other great emoticons posted recently
</u>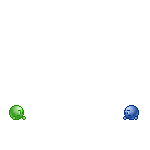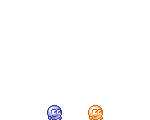 :thumb109952073:


:thumb110208031:


:thumb110346923: :thumb110324054:





Featured tutorial
</u>

:thumb95741366: -
Tutorial: Using Transparency
- by
Marc-pHX

Featured project
</u>

Back in 2006,
LeoLeonardo
launched an emoticon project known as the Tower Project. It soon became one of the most popular emoticon projects on dA. After a period of time, like most projects it closed. However, this week is was reopened for new entries.

It is certainly worth checking out and entering. It is an excellent project for new and experienced emoticonists and I hope it continues to grow like it did the first time around

-
The Re-opened Tower
- hosted by
LeoLeonardo


Noticeboard
</u>

Earlier this week
Chimpantalones
resigned from his place as Gallery Moderator (GM) of emoticons. This means the position is now open and applications are being taken. For more information, check out
this journal
Emotication now has a list of past emoticon projects that have been hosted on DeviantART. The list can be found
in this journal
. Also a massive thank you to
irient
for his help in compiling this list.
You can now support the
Emotication
account through 2 stamps created this week. -



Notes
</u>

If you would like to suggest a project, emote or emoticonist to be featured please leave me a note on my
Synfull
account. I am also looking for more questions and tutorials to be featured, so any suggestions are welcome . Tutorials do not have to have been submitted in the week of the news article.


Previous volumes
</u>

Volume 1
- 12th Oct
Volume 2
- 19th Oct
Volume 3
- 27th Oct
Volume 4
- 2nd Nov
Volume 5
- 9th Nov
Volume 6
- 16th Nov
Volume 7
- 23rd Nov
Volume 8
- 30th Nov
Volume 9
- 7th Dec
Volume 10
- 14th Dec
Volume 11
- 21st Dec
Volume 12
- 28th Dec
Volume 13
- 4th Jan
Volume 14
- 11th Jan
Volume 15
- 18th Jan
Interview 1 - cookiemagik
- 15th January