Welcome to the latest volume of so i herd u liek emotes??. This is the 121st volume in a fortnightly series aimed towards promoting emote and emoticonists from the dA community. It features emotes posted within the past few weeks from both well known and new emoticonists, as well as featuring emote projects, contests and news.

Featured Emoticons

1.

As an emoticonist that struggles with expressions, i'm in awe of expressionmehm by
LedMaiden
. Each of the characters have been brilliantly made with awesome individual expressions which are easy to relate to
2. :thumb215829360:
It was hard to stop my jaw hitting the floor when i first saw Emoticon Amusement Park by
Mirz123
. The detail in the deviation is outstanding with fluent animation from start to finish. It's hard to peel your eyes away from and definitely worth full viewing.
3. :thumb216604410:
As someone taht has recently tried out minecraft, i had to giggle at Too Much Minecraft by
Czar-the-Dragon
. It's cute and nicely made and really sums up how a minecraft addict feels.

Other great emoticons posted recently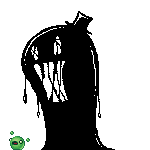 :thumb215772446:









:thumb214872509:

:thumb217275568: :thumb217027855:

:thumb216982578:
:thumb216756577:

:thumb216591390: :thumb216577325:




Featured projects

Highway project
:thumb216939836:
Mirz123
has started up a new fun project on a highway theme. You're able to design emotes on some sort of transport theme to join the convoy of other vehicles. Check out the deviation for more information
Support stamp project

I know i have promoted this before, but i feel it deserves another pimp in this article. A project has been started up to create a new emoticonist support stamp by accepting frames created by the community. Its a fantastic project, so check it out and consider joining it.
Emote Puzzle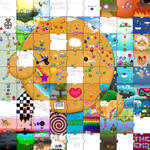 Nironan12
recently reminded the community that this awesome project hosted by
AidanAsha
is still open. It would be brilliant to get the last few entries in to finish the epic puzzle. So swing by the deviation make an entry.

Guest section

This week's guest section has been compiled by
Phoenix667

. I'm looking for more guest section writers. If you're interested let me know!
~~~~~~~~~~~~~~~~~~~~~~~~~~~~~~~~~~~~~~~~
Unexpected emotes!
You didn't saw that one coming, huh?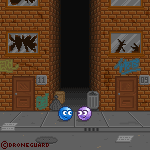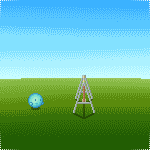 Legend news

It looks like the emote community has made quite an impression on some $taff at
hq
as we've been blessed with another legend update only a month after the last. This time 5 new emotes have been added and 7 older emotes have been removed to keep our legend looking a little more up to date
New emotes

-> :happybounce: by
jamal1

-> :squee: by
CookiemagiK

-> :hooray: by
Gomotes

-> :shifty: by
CookiemagiK

-> :stinkeye: by
Scorpion81
Removed emotes
Check out the official journal here:
hq.deviantart.com/blog/4211848…
for a list of removed emote
(As they no longer show in comments ... and i can't remember all of their codes >.> )

Noticeboard

- With June now behind us,
Krissi001
has posted a nice round up of winners from all of last month's contests. Take a look at them in
this article
-
Mirz123
has posted another article in her Random Emote Awesomeness. You can grab a copy
here
- The results from the emote revamp contest have been announced. You can check out the winners on
this page
-
Nironan12
has a nice round up of events and projects in the community. You can find it
here
- Be sure to take a look at the next volume in the 'Top 10' series found on
this page
-
Krissi001
has also posted a roundup of last month's DDs which can be found
here
- Don't forget you have until 15th July (Friday) to get your entries in for R3 of the OC pageant.
- The winners of round 1 of
BlissfullySarcastic
's multi-round contest have been announced and round 2 has begun. You can find out more on
this page
- There has also been a change in EMTC. The winners of the Vacation contest can be found
here
and the rules of the new Pets contest
here
-
Mirz123
has started up a new concept of 'Emote Teams' in the community to encourage better involvement, communication and sharing of experience between members. She is making a list of people interested, so if you want to find out more or sign up head over to
this journal


Previous volumes

Volumes 1-115
Volume 116
- 23rd Apr 2011
Volume 117
- 11th May 2011
Volume 118
- 29th May 2011
Volume 119
- 11th June 2011
Volume 120
- 24th June 2011