So i herd u liek emotes?? - Volume 106
65 Favourites
32 Comments
1K Views
Welcome to this week's volume of so i herd u liek emotes. This is the 106th volume in a weekly series aimed towards promoting emote and emoticonists from the dA community. It features emotes posted within the past week from both well known and new emoticonists, as well as featuring emote projects, contests and news.

Featured Emoticons

1.

New Greenies Emoticon Pack by
jak-jay
really caught my eye when browsing this week's submissions. It's a brilliant lil pack filled with simple, adorable but really useful expressions which fit well together in a set
2. :thumb185315711:
The RMS 3 contest has brought about some brilliant emoticons and The sleeping ninja by
jamal1
is a fine example of this. It's a short but action packed piece of animation with a very cute sleeping motion, brilliant shading and flawless special effects
3.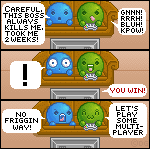 It's hard to take your eyes away from Cartoon gaming by
Droneguard
. The motions used throughout are really realistic and the expressions fit perfectly within each frame to enhance the whole comic strip
4.

Gimme points, i give you llama by
Pixelisto
is a fun representation of the craze that hit our dA pages earlier this year. The animation runs smoothly throughout the emote and i especially like how the emote eats the point
5.

The detail in Ultimate Emoticon weapon by
9GreY1
really caught my eye. All the different lights and movements work together to make an impressive looking weapon with a nice firing effect

Other great emoticons posted recently

:thumb185091468:








:thumb184656646:


:thumb184551522:








:thumb184885181:
:thumb185126766:


:thumb185204033:





Music

A while back i hosted a poll to suggest themes for this article. One that popped up a few times was music, so i thought it was about time i did it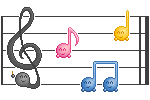 :thumb157613184:





:thumb135368747:

:thumb178135831: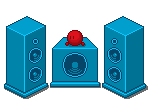 :thumb162645602:

:thumb120493174: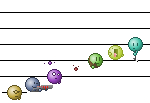 :thumb179050624:

Emoticonist of the Month

For the end of September
mintyy
started up a new award known as Emoticonist of the Month to help highlight some of the emoticonists which help make our community a better place. Since i like the idea i've decided to add to her feature by featuring a small section here.

October's EOTM was
Mirz123

:thumb172689484: :thumb180696641: :thumb150458860: :thumb134313967: :thumb154167749: :thumb150482301:
You can find
mintyy
's article
here

Noticeboard

- With the change in month there has been the usual DD round up posted which you can find
here
- There has also been the swap over in EMTC. You can find the results from October's on
this page
and the info on November's
here
- A new Opus was also released this week. Be sure to check out
this page
for info
- The next issue of Unknown Emoticonists was posted last week. If you haven't seen it yet go take a look
here
- Also be sure to view Volume 7 of Faces of the Emoticons on
this page


Previous volumes

Volumes 1-100
Volume 101
- 3rd Oct 2010
Volume 102
- 11th Oct 2010
Volume 103
- 16th Oct 2010
Volume 104
- 24th Oct 2010
Volume 105
- 31st Oct 2010