Welcome to this week's volume of so i herd u liek emotes. This is the 105th volume in a weekly series aimed towards promoting emote and emoticonists from the dA community. It features emotes posted within the past week from both well known and new emoticonists, as well as featuring emote projects, contests and news.

Featured Emoticons

1.

Frankenstein – the actual one by
SanguineEpitaph
is a great emoticon with a really nice pixelled background. The story flows well with some nice little details to make a great piece of work.
2.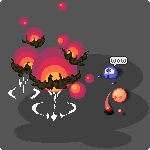 Explosion by
Pixelisto
is a real eye catching piece. The bright colours have been used in an imaginative way to create a unique but brilliant explosion effect.
3.

I really love emotes which contain small but impressive effects and Sleeping Ninja by
LedMaiden
is a prime example of this. The way each emote appears and displays its weapon is really nicely animated and the slash shots are a fit well within the piece
4.

It's great to see how emoticonists can take the same theme and add their own style to the end result. Sleeping Ninja by
ROBlNHOOD
is another brilliant piece showing great animation, gorgeous shading and impressive effects.
5.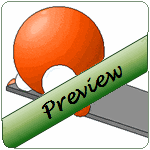 Another thing i like to see is different emoticonists stretching the bounds of the art form and constantly experimenting with new effects and perspectives.
Katuend
has done a brilliant job on Jump for your life to give the feeling of height within the image and display the emotion of the emote at the top

Other great emoticons posted recently

:thumb184203569:















:thumb183885456:




:thumb183742373:

:thumb183632623:

:thumb183755586:









Hallowe'en

As its hallowe'en this weekend, there's only really one choice when it comes to themes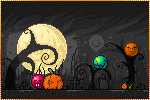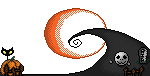 :thumb181537937:






:thumb181027627:






Base Packs

I always like browsing through base packs to see the wide range of shading which people offer to the community. I thought i would take a moment to feature some great base packs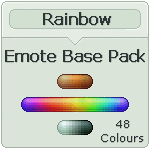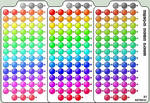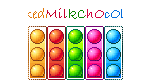 :thumb93873638: :thumb153790969: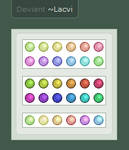 Noticeboard

- A new emote trivia has been announced. Be sure to be in the
WeEmote
chat on 1st nov at 7pm GMT
(please note the UK's clocks have gone back 1 hour)
-
Mirz123
has launched a new contest focusing around emote comic strips. The contest is split into 2 for those who wish to make a full comic and those only wishing to add captions. Check out all the info on
this page
- Volume 8 of Unknown Emoticonists has been posted this week. Check out
here
to view a copy
- The winners of the latest opus contest have been announced. Take a look on
this page
to see the results
- The results have also been announced for the cute hallowe'en emotes contest. You can find the list of winners
here


Previous volumes

Volumes 1-100
Volume 101
- 3rd Oct 2010
Volume 102
- 11th Oct 2010
Volume 103
- 16th Oct 2010
Volume 104
- 24th Oct 2010