Welcome to this week's volume of so i herd u liek emotes. This is the 100th volume in a weekly series aimed towards promoting emote and emoticonists from the dA community. It features emotes posted within the past week from both well known and new emoticonists, as well as featuring some other great emote projects and contests.
We finally made it to 100 issues. It's been an awesome 2 year journey to this point where i have discovered hundreds of great emotes and many great emoticonists along the way. I hope you have all enjoyed the articles too and join in celebrating the 100th volume of so i herd u liek emotes??

Featured Emoticons

1.

Emote sundae by
Poxkat
is an adorable and amusing little emoticon. The emotes have been nicely places together and the tongue lick is a brilliant addition to the whole scene
2.
It's always great to see people create dA related emotes and Never deactivate yourself by
LillyTheCat1
is a nice example of this. The concept has been well displayed with fluent animation throughout and it shows an interesting view on how emotes must feel when an emoticonist deactivates their account
3.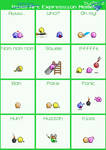 Emote Expression Meme by
SwissCheesy
caught my eye with its range of different little pixel scenes. Each one has a great sense of life and some really brilliant ideas displayed and i love how some of the boxes link together
4.

It was the lovely pixelled flag in Tard holding American flag by
guitarcraze
which stole my attention. The waves have been wonderfully shaded and the cute tard emote just completes the image.
5.

You have to feel sorry for the purple emote in Heart thief by
Sincay
. The idea has been nicely implemented with simple but brilliant expressions and movements.

Other great emoticons posted recently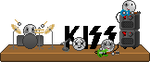 :thumb179768088:











:thumb180244811: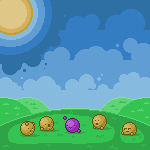 :thumb180255761: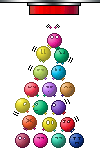 Week 100

Over the past week i've been posting a number of news articles to celebrate the 100th volume of this news series. I hope you have all enjoyed the articles, and to sum them up you can find them all below.
Week 100 – 100 DDs
Week 100 – 100 Community Picks
Week 100 – 100 emoticonists
Week 100 – 100 Themes part 1
Week 100 – 100 Themes part 2
Week 100 – 100 Themes part 3

Celebrations

What better theme to pick for this weeks features than 'excited' and 'celebrate'





























:thumb121261512:

Gallery shake up

I've been sat here all week hoping for some epic news to be able to tell you in week 100 and right up until last night i was sadly disappointed. Then
Moonbeam13
decides to shake things up, giving me one of the biggest pieces of news to announce in the year so far.
Back in June 2009 i spent some time collecting ideas of how to re-structure our gallery in what was nicknamed 'project streamline'. I gathered in a load of info and suggestions and together came up with a concept for a new look emote gallery which i passed on to Danie.
Fast forward to current times, and last night I was approached by Danie and was told she has a long overdue gift for me – the emote category changes! Our gallery has a complete new look including a range of new categories and extra sub-categories.
For those who have yet to explore, the new structure looks like this:

Emoticons
Chat friendly Emotes


Static
Animated


Visual Purpose Emotes
Packs
Projects


Entries
Bases/Templates


Misc
I won't take time to explain every category since many are self explanatory, but i will touch on two.
Visual purpose:
This category is for emoticons designed purely to look at. They are generally those with large canvases, pixel backgrounds, or have no use within conversation or forums.
Misc:
This category is for any emoticons that don't fit the other categories. This may be a WIP, avatar or a non-pixel emoticon
I also got news that certain other changes will happen to the gallery, included some much needed file type restrictions (no more .jpgs

) so lets just wait and see.
In the process of changing the gallery, all old submissions have been moved over to the new categories. Although many of these are in the correct place, there are a range of emotes now in totally the wrong category. I therefore ask for your support to help solve this problem, and spend some time checking your gallery and moving your emotes around to fit into the new categories

Did you know ...

It takes me on average 2-4 hours to produce a So i herd u liek emotes?? article. If i add up a total of 3 hours per week i've spent a total of 12.5 days writing this news series.

Noticeboard

-
mintyy
has organised a chatroom party to celebrate the 100th edition of this news article. Come along to the
WeEmote
chatroom at 7pm UK time tomorrow (Sunday) to meet other emoticonists and join in the fun!
- The latest opus winners were announced this week. You can check the results out on
this page
-
koffeeben
too the time to explain a some of
EmoticonOpus
's history and announce a few changes happening within the group. You can find more info
here
- Both the warm summer nights and video games contests are now closed. Stay tuned for winners
- There are still a few days left on the Seasons EMTC. Theres a great list of prizes, so really consider having a go. More info on
this page
- The
Creative Colours Contest
(CCC) also closes next week. There's still time to make an entry if you wish.
- The next Opus contest has now been launched. You can find out more
here
if you wish
- Unknown emoticonist Vol 3 was also released this week. You can grab a copy on
this page
if you missed it
Mirz's Moment
When i asked for suggestions of things to feature in the special 100th edition of this news article,
Mirz123
came forward and asked if she could write a couple of sections for the article. I happily accepted and she later forwarded the text below which i have copy and pastes straight to the article. I'd like to personally thank all who helped out with the section below. Its heart warming and very touching.

So I Herd You Liek Synfull Emotes

- Written by
Mirz123
In a recent journal entry,
Synfull
was reflecting on her time writing her weekly news instalment and commented that she would never know what it was like to have an emote featured in the article. That struck me, since it seemed a bit unfair that someone who features so many wonderful emoticons would not have that same joy herself. That inspired me. In a series of polls (with the help of
KimRaiFan
Krissi001
SparklyDest
and
Emotikonz
) we asked the community to pick their favorite
Synfull
emotes. In the spirit of "So I Herd..." here are some of the faves..and my pick/critique of the top 5:
1.

What is not to love about "For the love of music." The shading is top notch and the synchronization of the emotes playing musical instruments is perfect. The fact that the piece it is skilfully adapted from a hand-drawn creation makes this emote particularly special.
2.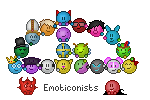 "dA Emoticonists" is a fun piece and a great homage to the emoticonist community. The OCs of many of the major emoticonists are pixelled well. The placement of the emotes to form the deviantART logo is inventive and awesomely done.
3.

Anyone who has been upstaged by someone else can relate to "Steal my Thunder." The emotions are well conveyed and the pixelling and animation are well done.
4.

I have to admit, I have a soft spot for fan-art emotes and "Winnie the Pooh + Friends" is one of my all-time favorites. The pixelling is well done and
Synfull
's choice to create variations of the characters unique to her style was an excellent choice. Simply a well-done set of emotes.
5.

Simply put, "hologram hug" is a fun emote. The hologram effect is brilliantly done. The facial expressions work well to convey the emotion and creates an impressive, and highly useable, chat-friendly emote.

Other great suggested Synfull emotes

:thumb110589568: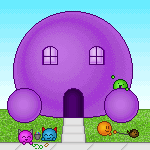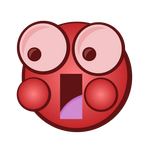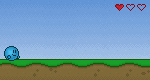 What "So I Herd..." Means to Me

- Written by
Mirz123
In honor of the 100th issue of this news article, I (
Mirz123
) recently took a moment to talk to several dA emoticonists, some well-known, some not so much. I asked them to tell me what it felt like to be featured the first time in "So I Herd you Liek Emotes" and what the weekly news feature means to them. Here's their responses (
some comments have been excerpted or edited for brevity
).

Toxic-Fox-Girl
- "When I was first featured on 'So I Herd You Liek Emotes', I was very excited! It felt great knowing that someone had seen my art and thought it was very feature worthy. It was also great seeing all of the other brilliant emoticons that were featured as well, and how this article series continues to inspire me to make more emotes!"

Mr-hottiepants
- "When
Synfull
featured me on Volume 17 it was like an art angel that helps you to not give up. I've gotten a lot of support that help me to improve my works and keep going after this feature.
Synfull
thanks for all your hard work. Wish you the best.

Indae
- "Being featured by one of the most well known emoticonists on dA, in one of the best known weekly news pages sure is an honour to many deviants.
Synfull
's dedication to it has given many deviants a boost of confidence and surely makes their day."

Krissi001
- "The first real emoticon that was featured of me was in Volume 9. I remember that I was kinda shocked and very excited that something of mine got featured since I was a relative new emoticonist at that time. I love this article because it gives me the opportunity to discover new emoticonists...and because of the descriptions of the emoticons, they are kinda like small DD's! There is always something new in each article.

SparklyDest
- "I believe my first feature was for :droplet:. I remember being really proud of that emote and wondering if it would be well-received. Then the comment, "Congratulations! This emote has been featured in this week's volume of 'So i herd u liek emotes??' appeared in my devwatch. I maybe have squee-ed a little. In fact, I am certain I did. It was really nice to get that feature and validate my feeling of accomplishment with this piece. It really brightened my day.

KimRaiFan
- "Karen has always kept us in touch with everything going on in the community; through the article I've found a lot of awesome emoticonists. Being featured for the first time was a real honor and it pretty much opened my eyes to the whole emote community; my emote was one of the first and I was never featured before, and it meant a lot to me.

Mirz123
- "Being an older deviant and not familiar with dA, I felt very lonely and intimidated when I first joined the emoticonist community. When I received my first mention in "So I Herd..." it was a huge boost to my morale and made me feel like I was finally fitting in. To this day, it's still an honor to have a piece featured. No other news feature helps me keep more connected to the emoticonist community, and for that I thank Karen.


Previous volumes

Volumes 1-95
Volume 96
- 28th Aug 2010
Volume 97
- 6th Sept 2010
Volume 98
- 11th Sept 2010
Volume 99
- 18th Sept 2010