| You know ... | Free Avatars | Comissions | Plz accounts | Rubik Collection |

Featured emotes

1.

Pocket watch by
EternalxRequiem
is an awesome piece with great looking watch and an adorable emote
2.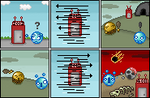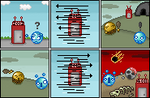 Time machine Collab made by
greenafire
and
Nice-Spice
is brilliant collab between two newer emoticonists. The panels have each been nicely created with great consistency and some amusing scenes.
3. :thumb281640353:
I love the textures given to the trees and grass in I'll wait for you by
Nee-to
. The story between the two sides is very sweet and come together well to make a single awesome piece

Other great emotes posted recently


Current contests

'Arrows' Opus
hosted by
Oktanas
(Deadline: 29th Jan)
'Time EMTC'
hosted by
SparklyDest
(Deadline: 30th Jan)
'Future' contest
hosted by
Phlum
(Deadline: 2nd Feb)
OC love contest
hosted by
Mirz123
(Deadline: 29th Feb)
S.M.A.B.S
- 4 contests hosted by
BlissfullySarcastic
(Deadline: 29th Feb)

Noticeboard

- There are a few hours left until the re-voting period for
TheEmoteAwards
close. If you haven't voted, do it soon. (10pm GMT/ 5PM EST / 2PM PST)
- If you haven't already seen it, check out
Emotizine Vol 2
and subscribe to the
Emotizine
group to stay up to date with more community news

And because this is awesome ...
















Stolen from Phlum's journal