I bought my first Rubik's cube back in 2006 after being inspired by the film 'Pursuit of happyness''. After failing to solve it a few times I got tired of the cube and tossed it on a shelf out of sight. In 2010 I re-found my cube and after a day, I finally managed to solve it using the instructions provided. I went on to memorise the solution and found it a fun object to play with in my spare time. Soon I expanded my collection through cubes found both in shops and online, and later learning to make custom Rubik's cubes. Below is a summary of my current collection.
If you a a fellow cuber, feel free to strike up a conversation on the topic. I'm happy to discuss cube related topics and receive suggestions on new cube related items to check out (whether it be actual cubes, cube items or even youtube videos). I'm not a speed solver - I opt to solve at a slower pace attempting to learn to solve new puzzles rather than the same ones faster. I also don't figure out cubes myself, often receiving hints and algorithms from online tutorials or videos.
2x2x2 Cubes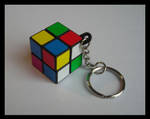 2x2x2 Harry Potter Cube
Make: Rubik's (Official)
Size: 5.5cm
3
Purchased: July 2012
Purchased from: eBay
Solution: Same as normal 2x2x2
Notes: Turns ok. Doesn't corner cut well.
3x3x3 Cubes

Dayan Zanchi (Black)
2012
???
Dayan Zanchi (Stickerless)
Sept 2012

Amazon
Fangshi (Black /w white caps)
Christmas 2013

HKnowstore



Oskar's Treasure Chest
Jan 2014
Mefferts.com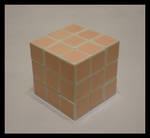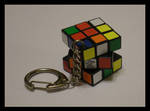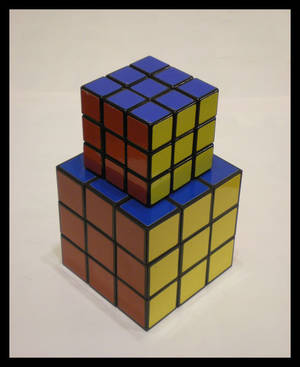 Picture Cubes Cubes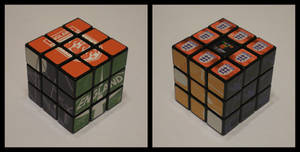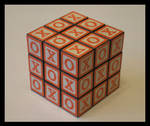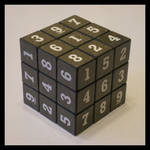 Fake Gear cube
???

Puzl.co.uk

Forrest Gump Keychain
Make: Unknown
Size: 3.4cm
3
Received: May 2012
Received from: Jenny (from Florida)
Solution: Same as 3x3x3
Notes: Has 6 Forrest Gump/Bubba-Gump shrimp themed sides. Not brilliant at turning
Shape-shifting Cubes




Custom Cubes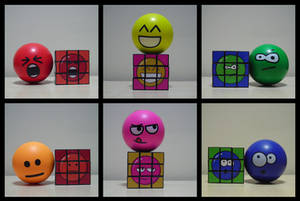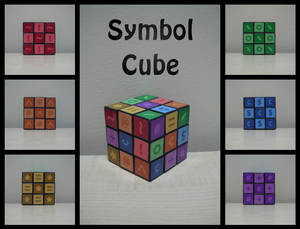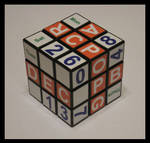 5x5x5 Cubes

5x5x5 Cube
Make: ShengShou
Size:
Purchased: Feb 2012
Purchased from: 51morefun.com
Notes: Smaller than expected, but a nice cube.