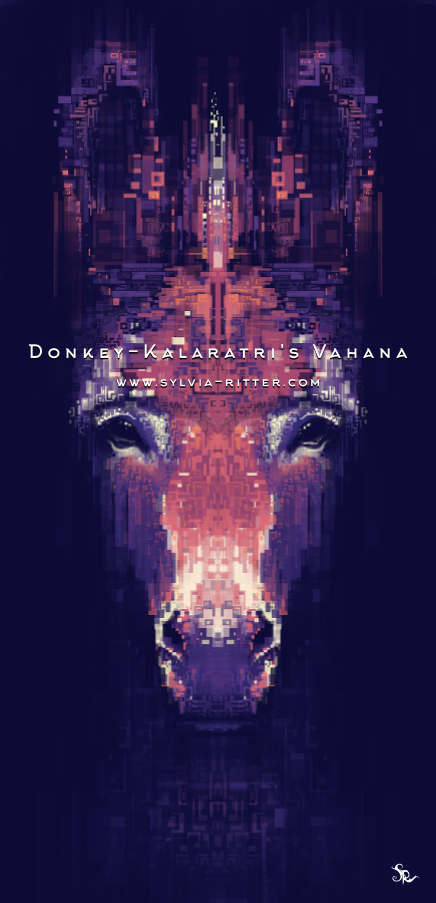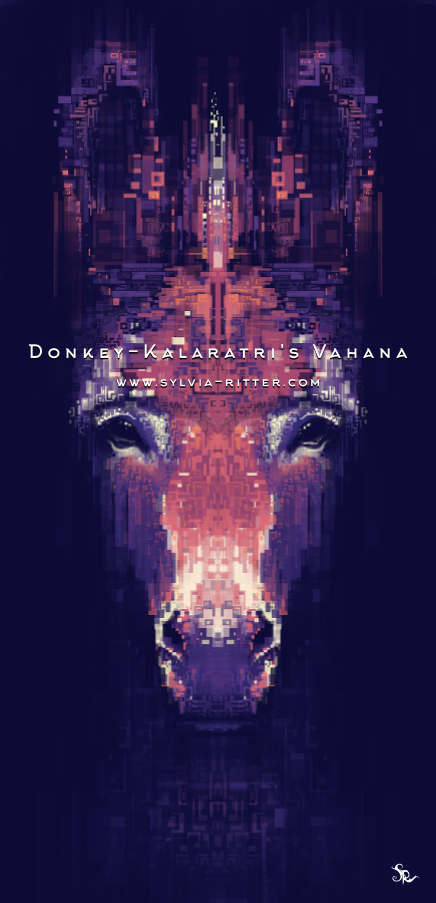 Watch
Created with Krita.
Copyright © 2015 Sylvia Ritter.
Donkey - Kalaratri's Vahana is one of the noncommercial finalists of the
Hiii Illustration Competition 2015
and won a Merit Award

.

great work here, such a cool use of hard edges!
Reply

How can I not favorite every piece you make.. everything is so perfect!
Reply

How on earth did you make this??? the shapes in the face are so perfect! I love it <333
Reply

Very glad that you like it. I added more detailed geometric shapes on top of the illustration. I thought it could be too much, but I couldn't stop

. Thanks a lot, <3.
Reply

Awesome. And I also see a face on it's nose xD
Reply

It's a horse, right? This is so cool! It looks like it'd fit in anywhere - real life, a video game, a painting, anything.
Reply

A donkey :]. Wonderful, glad to hear that it would fit anywhere. Thanks a lot,
Green-eyed-Patchouli
.
Reply

cool!

Reply