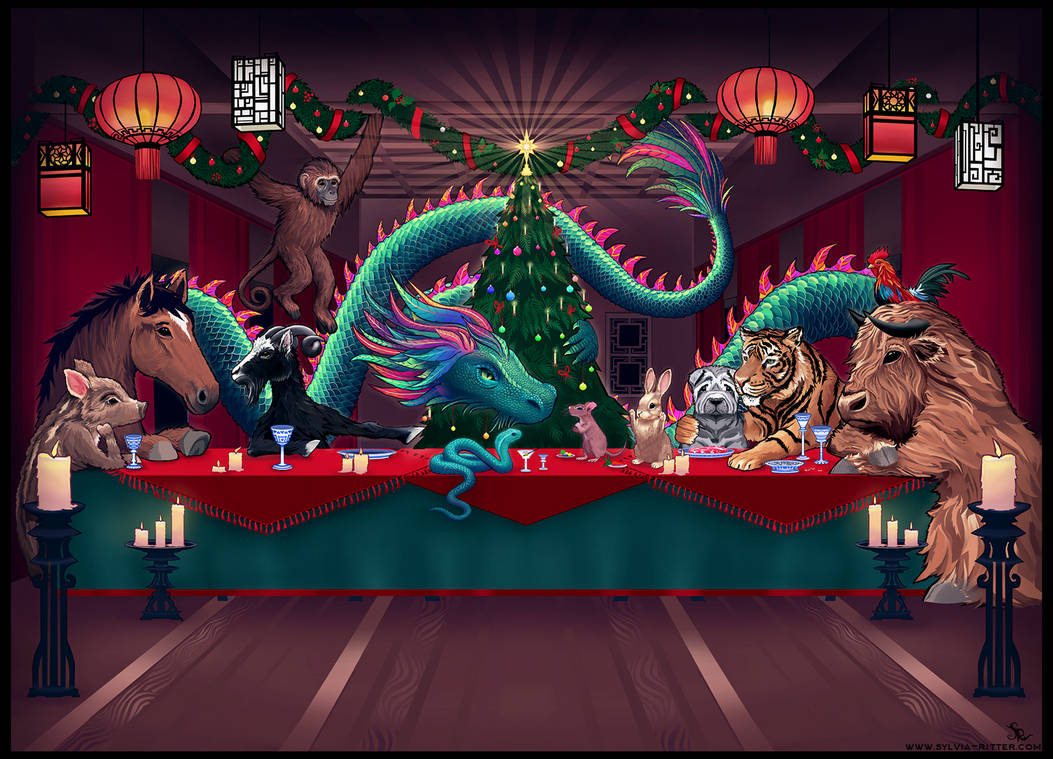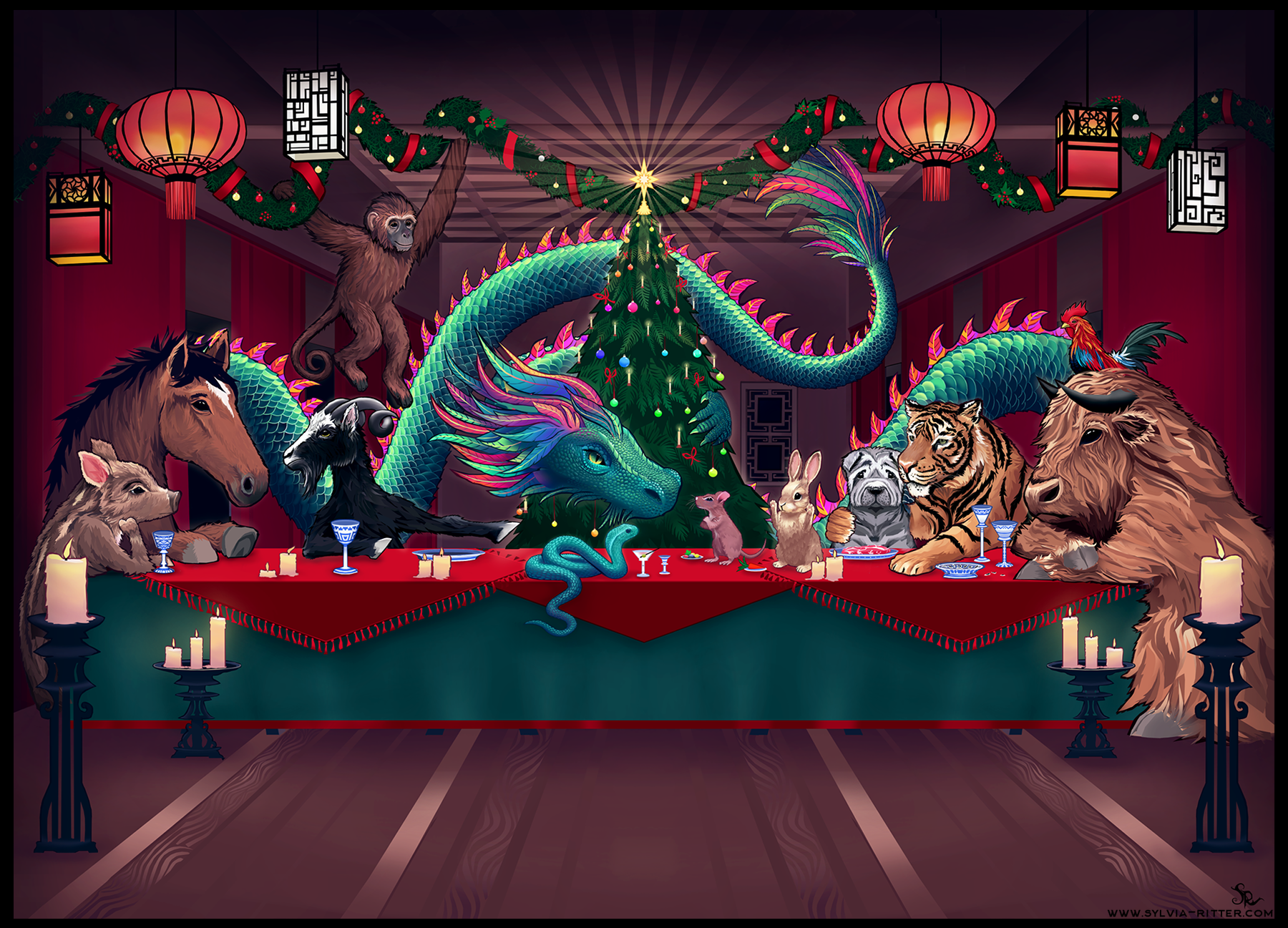 I've created this commission for Krita (<3!) in October 2016.

Krita launched another Kickstarter campaign in May:
www.kickstarter.com/projects/k…
.
They commissioned a few artists to create art for the art book and calendar rewards. The artists could freely choose their subject/topic.
I always wanted to paint a Christmas card for my clients and I loved the idea to see all 12 Chinese zodiac sign animals sitting around a fire place or at the same table.

Eating, drinking and arguing about what the next year may bring.
"Chinese 12" is also inspired by Leonardo da Vinci's "Last Supper".




Please note all my artworks since 2012 are protected by copyright. This is an exception that I've made for my client Krita:


This work is licensed under a Creative Commons Attribution-NonCommercial 4.0 International License.
You may make changes and re-post the artwork, with the condition of attribution, indicating any changes made, and for no commercial purposes.