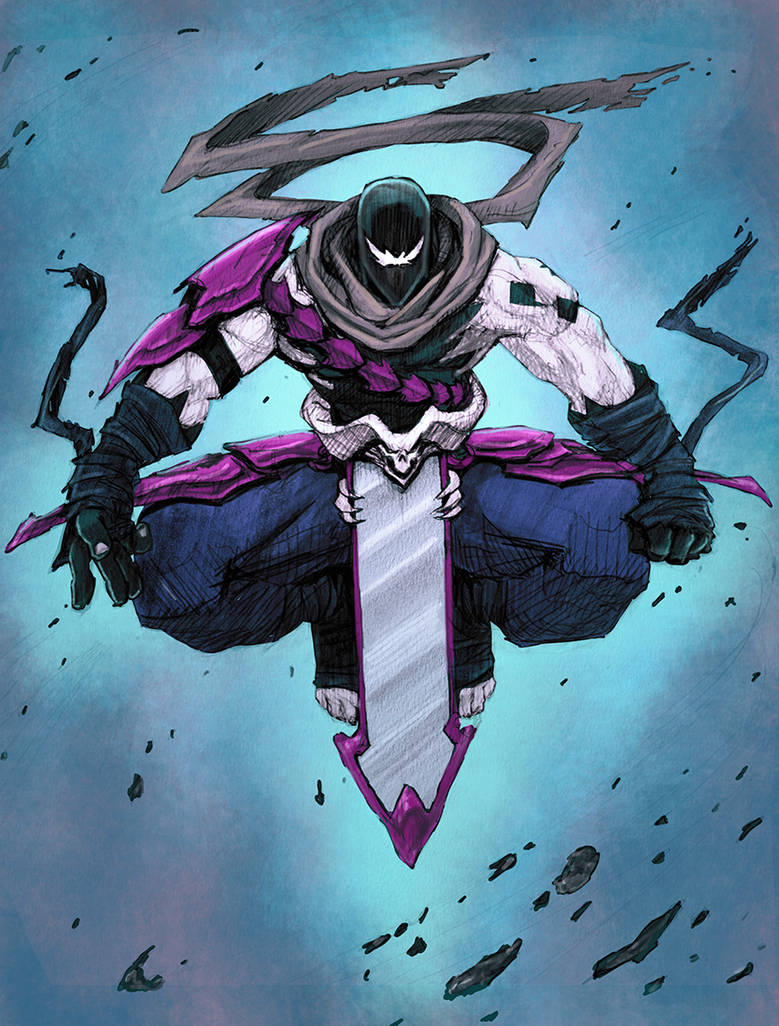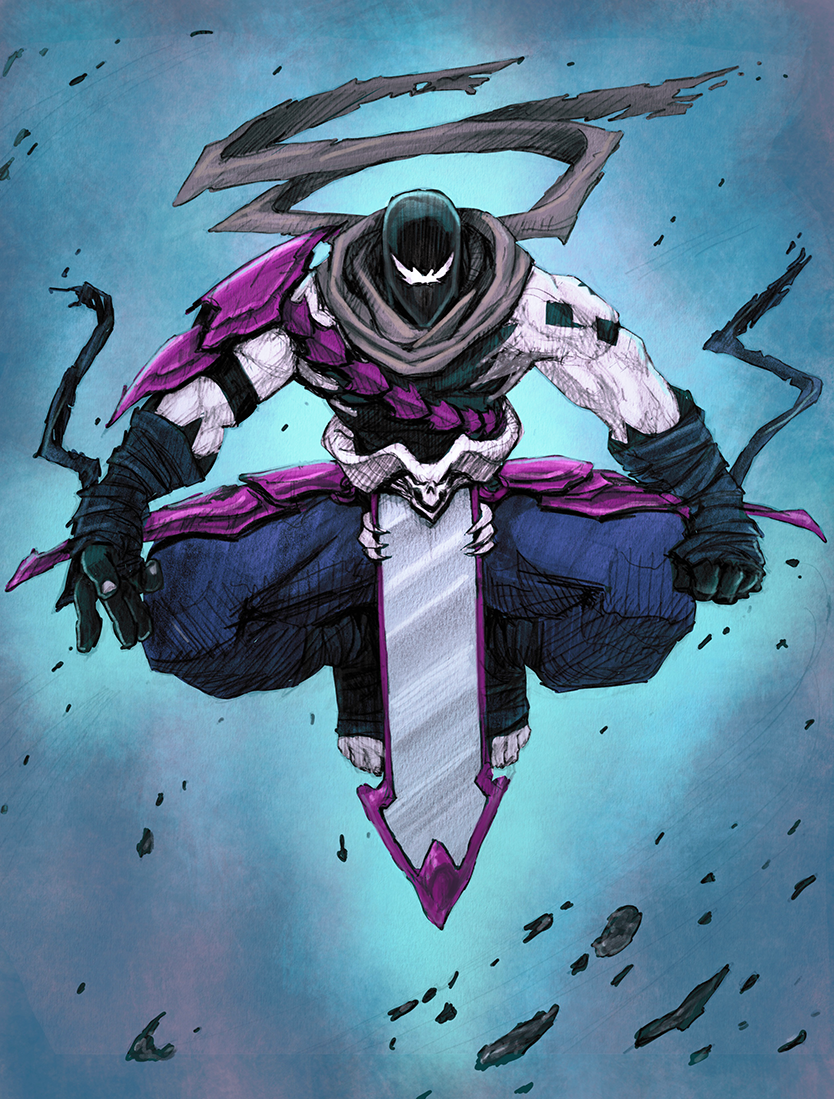 "So, Sycra, how've you been?"
"Oh, you know, just working on a project..."
I've had this very exchange quite a few times with friends and students, over the past months. Finally, I can reveal some more about what I've been up to.
This is Wraith. He's the main character of a story I've been developing since the end of January. After I worked out his design and some of his backstory, I decided to do a more finished illustration and share it with everyone.
I'm also gonna be sharing some of the design stages he went through, in
this Pointy Chins episode
on
YouTube
, and also on
Patreon
, so, if you're curious, you can get a sneak peek at who he is, why he looks like this, and where he comes from!