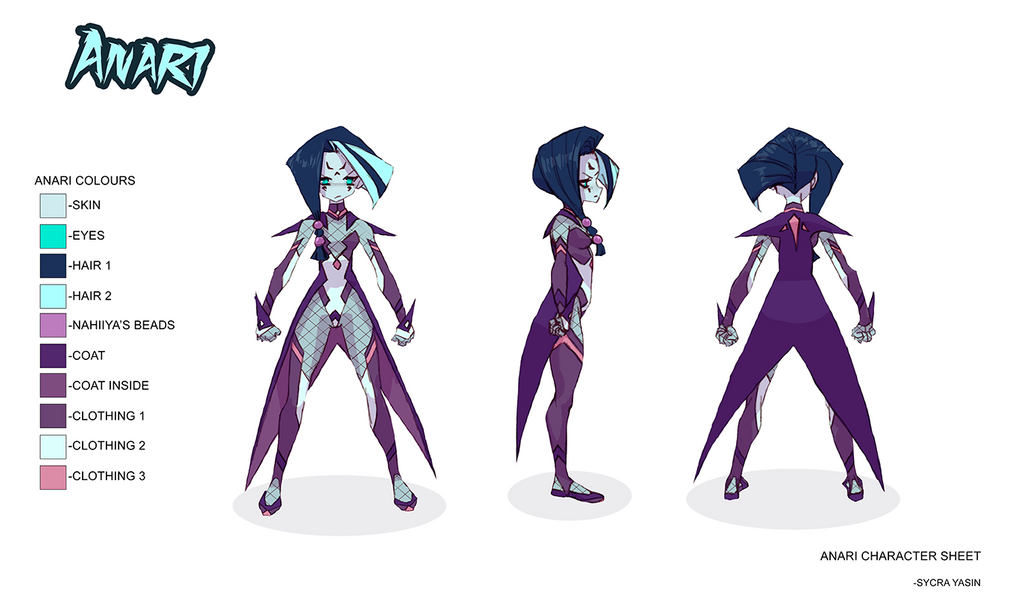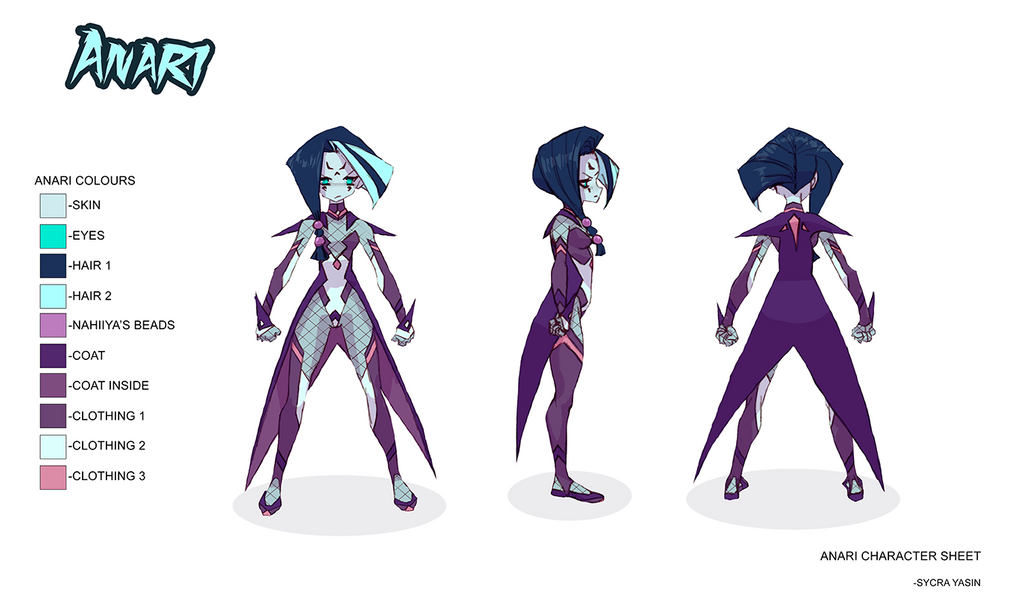 Watch
Anari is the sister of Mezera, and daughter of Nahiiya, Dæva of Death. She's always been jealous of her brother and the way her mother spoils him. She's very serious, and angry all the time, but I'm sure there's more to her than that though...

Hi Sycra!
Love everything you have done since I last looked! My beloved was sitting next to me and I started explaining who Mezera, Nahiiya, Aryn and Wraith were and the complex relationships they all have with each other (and the creation of Wraith). I really like your universe, but I didn't quite realise how much I'm into it!
I just wish I could see the characters interact at some point! For example Anari's reaction to her brother's death an especially to Wraith (if they ever meet)
(Also, perhaps if Nahiiya treated her daughter a bit nicer, perhaps she wouldn't be in such a mess (you know, with Mezera dying and all that))
Sorry for 'wall of text', I'm just excited.
Reply

Thanks Aigle! I'm glad you like the world. I was planning to make a comic or something, but got stuck in writing it, because... Well, I want it to be good and I hit a snag where I'll need to think a lot. I've since switched my attention to Space Waitress Kei, which I am working on in earnest. I will certainly return to Wraith in the future.

Reply

Ah, I see. Sometimes taking a pause is really helpful. When Storyteller was writing The Art of Human Perfection, he did that all the time.
I'm also really happy you are working on Space Waitress Kei! I know how much that story means to you. Hope it's going well. I would ask you about it in detail, but perhaps I should keep that for an email...

Reply
AY!
Well Now that he's technically gone... She would be somewhat relieved i assume.
Reply

Yep! I'm sure she'd be somewhat conflicted and a bit sad that her brother's gone, but I bet overall she'd just be relieved.
Reply

Love the outfit! Very attractive character.





Reply

Very good design I'm intrigued.
Reply

Reply

Cool

Reply

she cute, I bet it would be funny to bully her, haha
Reply