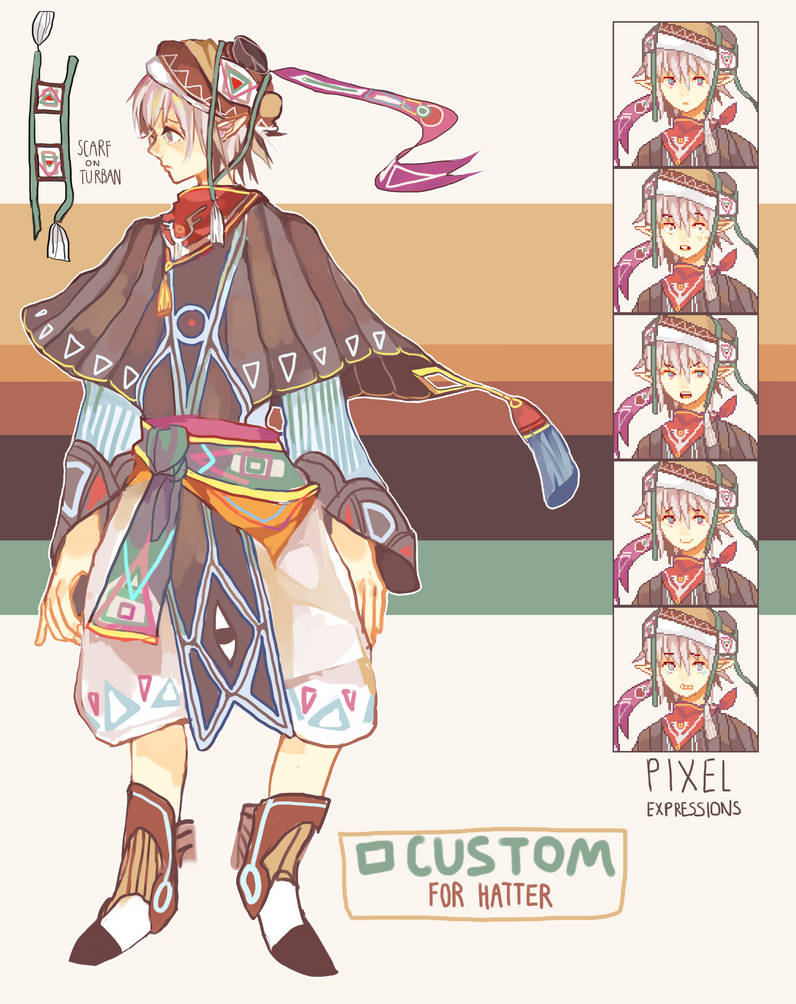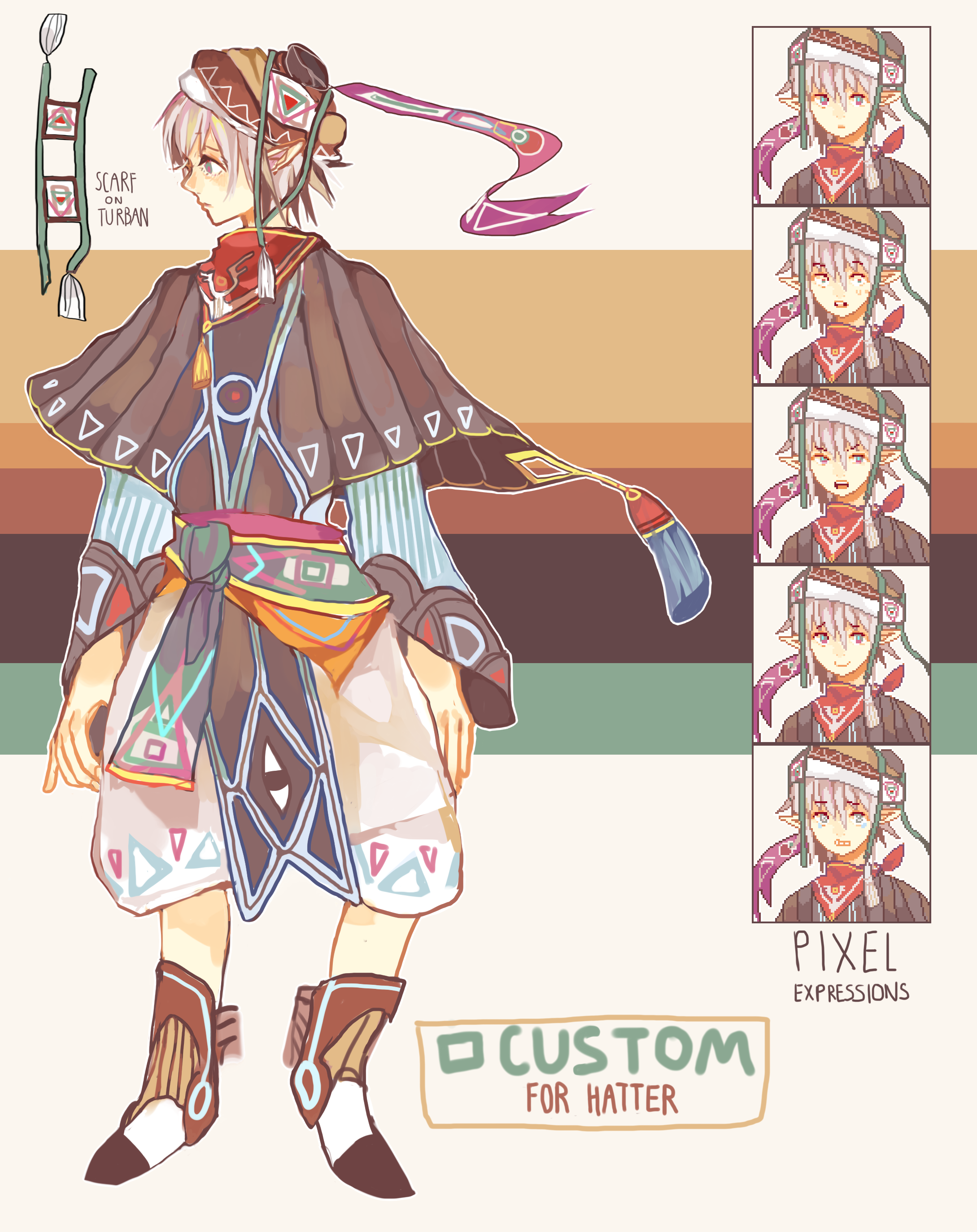 Watch
45USD Custom for

!!! Thanks for commissioning!
I did the pixels as a bonus since I really enjoyed designing the character

This character design is following an Arabian clothing theme, with the following specifics:
-a boy with either short and straight hair, or floor length slightly wavy hair
-a shawl or cape that reaches just below the elbow area
-some sort of head decoration
-elf ears
-a shy or distraught personality
-following this colour palette
www.colourlovers.com/palette/1…
HUHUHUH I took some (a lot) of creative liberty with the colour, hope you find it ok!!!

Feel free to change anything you like about the design, but please credit me for the original design! Thanks~