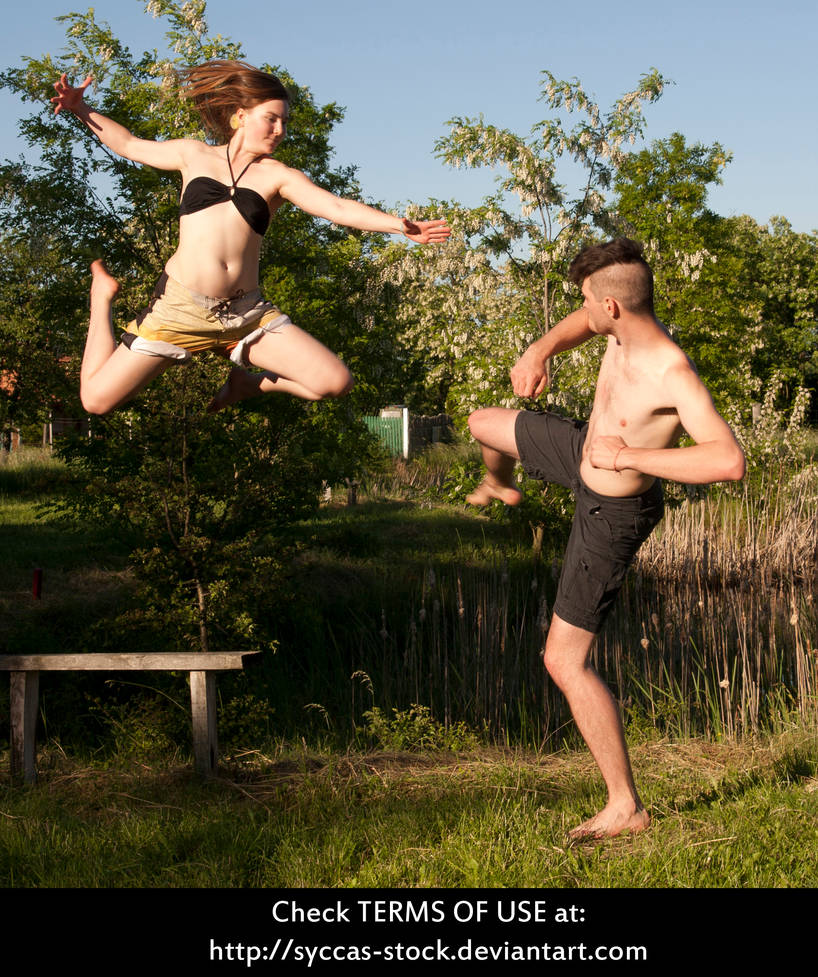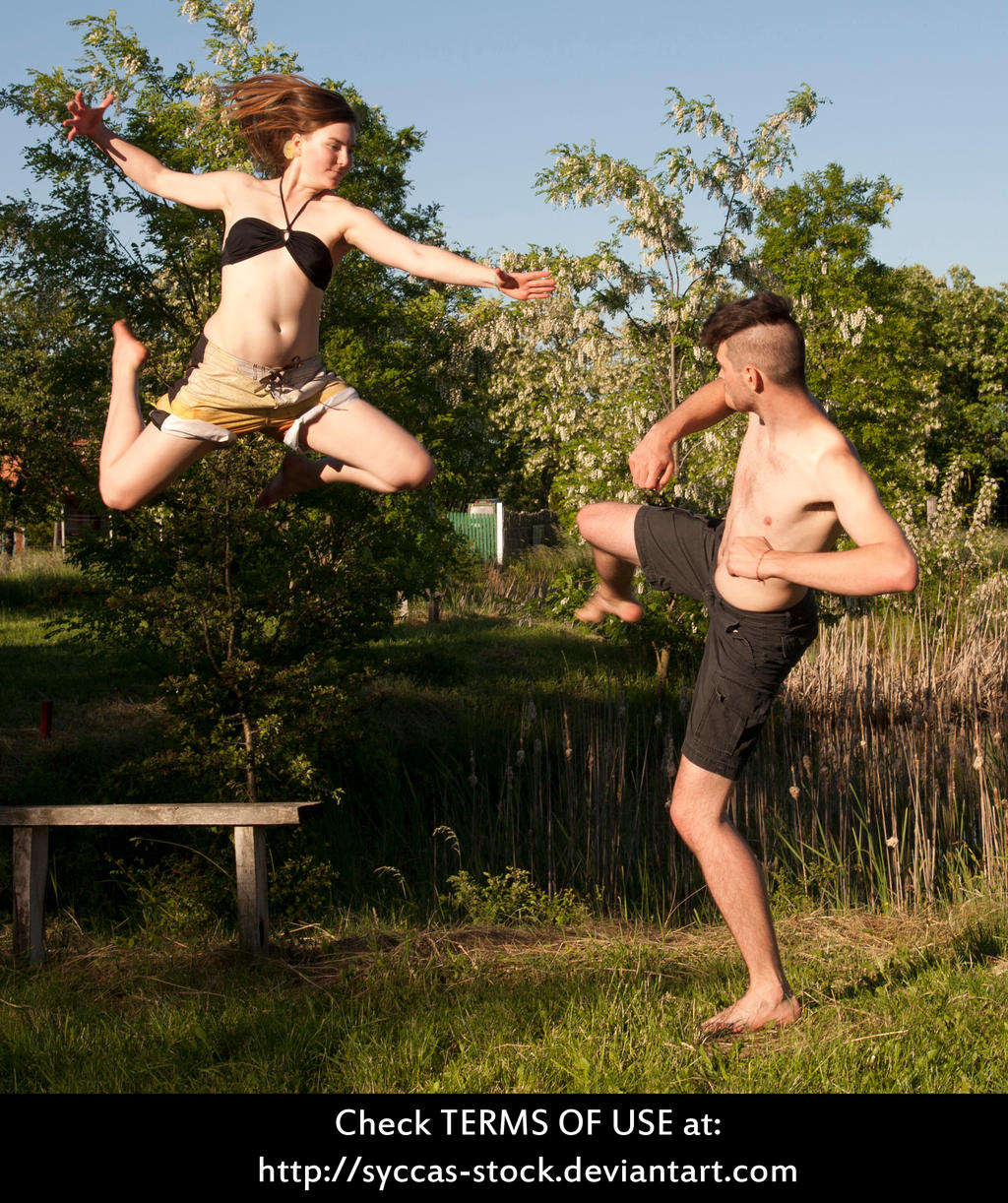 Watch
Some more from Isa and Flo, this time more on the acrobatic side. Flo's a fire juggler, Isa's a dancer so when
MegSyv
suggested something dynamic, I asked the two of them to help. There are some fighting poses, some jumps, some running, kicking and swinging shots.
This should not need saying but these fighting poses all fall under "artistic expression" - which is the fancy way of saying: no actual, real-world fighting style. We were thinking of games like Tekken, Street Fighter - so please be aware of that.
Please excuse the unshapely pants on Isa but understand that she wasn't comfortable doing all of these action shots (that involved a lot of high kicks) in just bikini-bottoms and with this being an incredibly hot summer and all we didn't have other options clothing-wise.
STOCK RULES:
CREATE! - CREDIT! - NOTIFY!
Detailed rules and FAQ on my profile page -->
syccas-stock.deviantart.com/