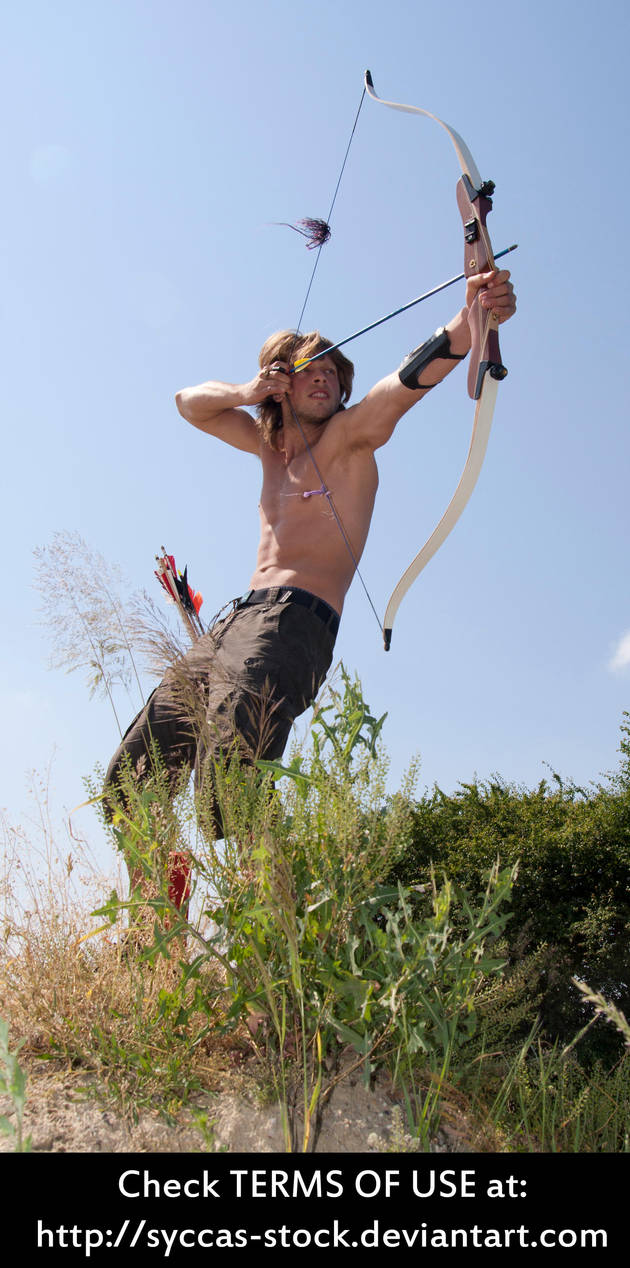 Watch
Here's a collection of early archery stock with different guys from our Archery Week. Different guys, different bows, different arrows, etc.
ABOUT MY ARCHERS:
For the experts among you: Mitch is one of our least experienced archers, but he shot the whole tournament without hurting himself and with a decent score.
I would maybe not recommend his stock for drawing an "expert archer" by regular standards, but these 3 photos of him were taken from a VERY low angle (he was standing on a hill) and at one of our more challenging tournament targets (where you had to lean back to even see the target - why? because the targets were placed by a bunch of conniving bastards... aka Lukas and Thomas). The way his legs and by extend torso bend work excellently for satyr or centaur themed images, which is why I decided to put them up.
Generally speaking, we are a group of intuitive archers. Our individual anchor points (point in face where the arrow is drawn to) vary from person to person, they are however consistent - most of us use cheekbone or corner of mouth. Mitch has a very high anchor and this impression is GREATLY incresed by the low angle from which I took this photo.
Of course you can always argue about details and posture correction, but what's important to me is that if you use this stock in your art you can be sure that this is functional archery.
For more information on archery please check my
Beginner's Guide to Archery
below:

A Beginner's Guide to Archery in Stock and ArtWith movies like Avengers, Brave and Hunger Games, 2012 seems to be the Year of the Archers and many artists have already been inspired to create their own archer characters.
Whether you're thinking about having one of your OCs pick up bow and arrow (in writing or drawing) or you're a stock artist who wants to create some decent archery stock, I hope this little guide helps you understand the wonderful thing that is archery.
First and foremost, a little disclaimer: For this article I will mainly draw from my own experiences over the past few years. I am what you'd call an intuitive or instinctive archer, which roughly comes closest to medieval-styled archery. At the moment I'm shooting a modern Samick bow (without stabilizer or sights) and am in the process of making my own recurve bow out of robinia wood (similar to a few bows you can see in my gallery).
However, in archery there are many styles and differences in material used, draw, stance, finger position etc. – it all depend
STOCK RULES:
CREATE! - CREDIT! - NOTIFY!
Detailed rules and FAQ on my profile page -->
syccas-stock.deviantart.com/