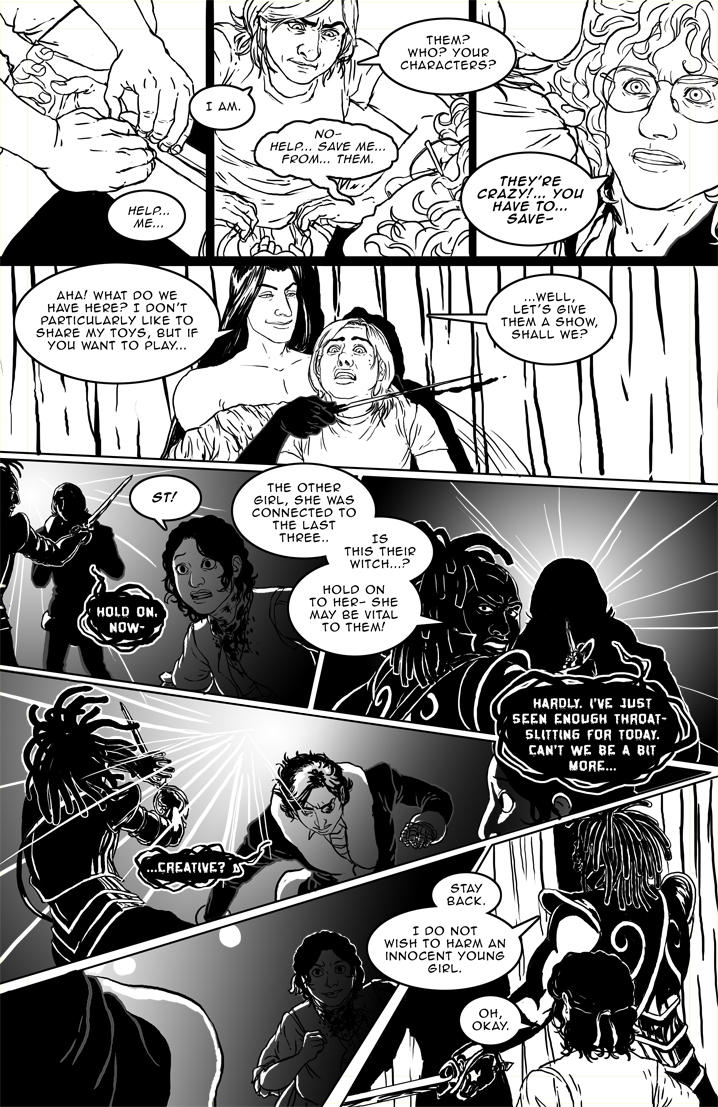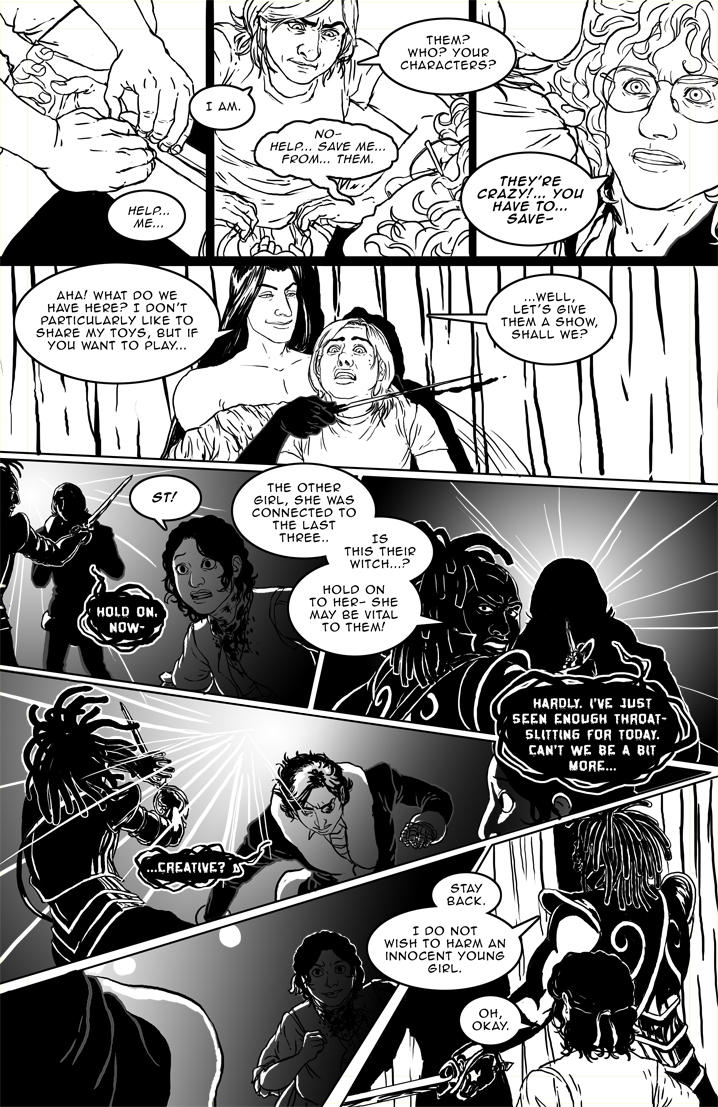 Watch

ST is a good Samaritan! I don't know if I would have the compassion or the guts to do this in real life, but I would like to think I would.
There's probably going to be one more finished page like this shortly (I hope) and then I'm taking a page from my opponent's book and turning in the last 6 pages sketchy, because that is the only way this is getting done. Wish me luck.
Iris, Obsidian, Erroneous, and Gwenevere are property of

Previous Page
Next Page
Audition
Round 1
Round 2
Round 3

Oh lord, he's still wearing
that dress
...
Gwah, so many levels of win on this page! Inter-artist first-aid, K's clever move, Ku's last line... heeee, Erro...

Reply
Haha, I hope I got that dress about right- I thought I had a clear picture of it and I went back for reference, and it only showed up in your sketchy pages! XD;
Reply

good luck!

Reply