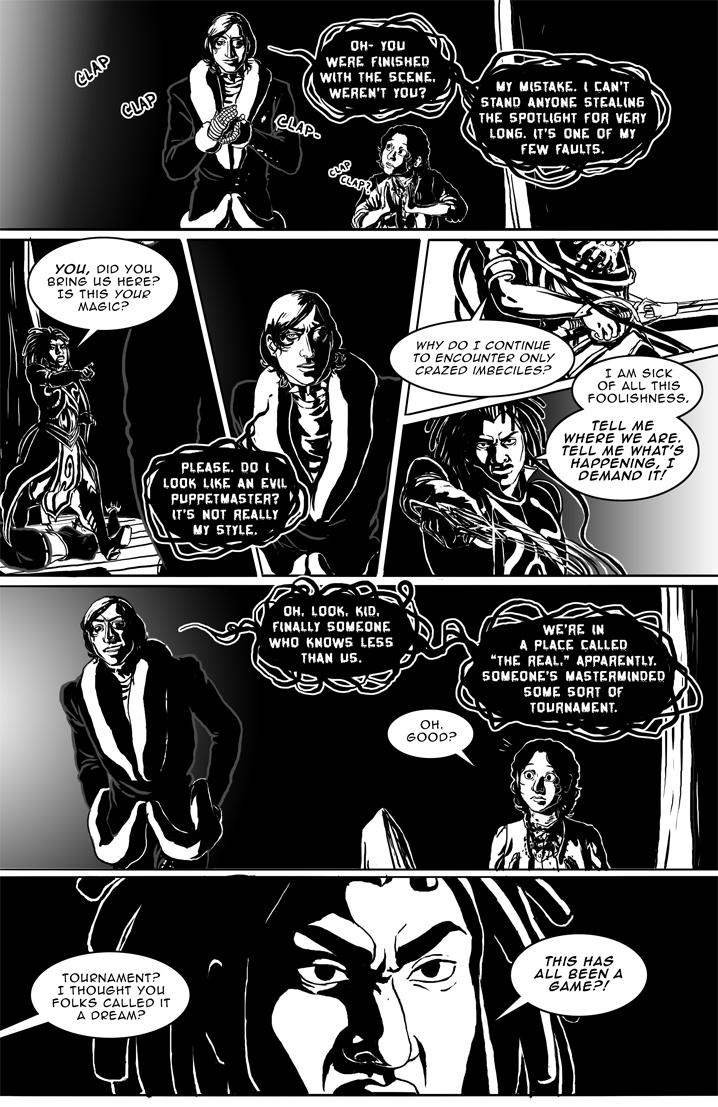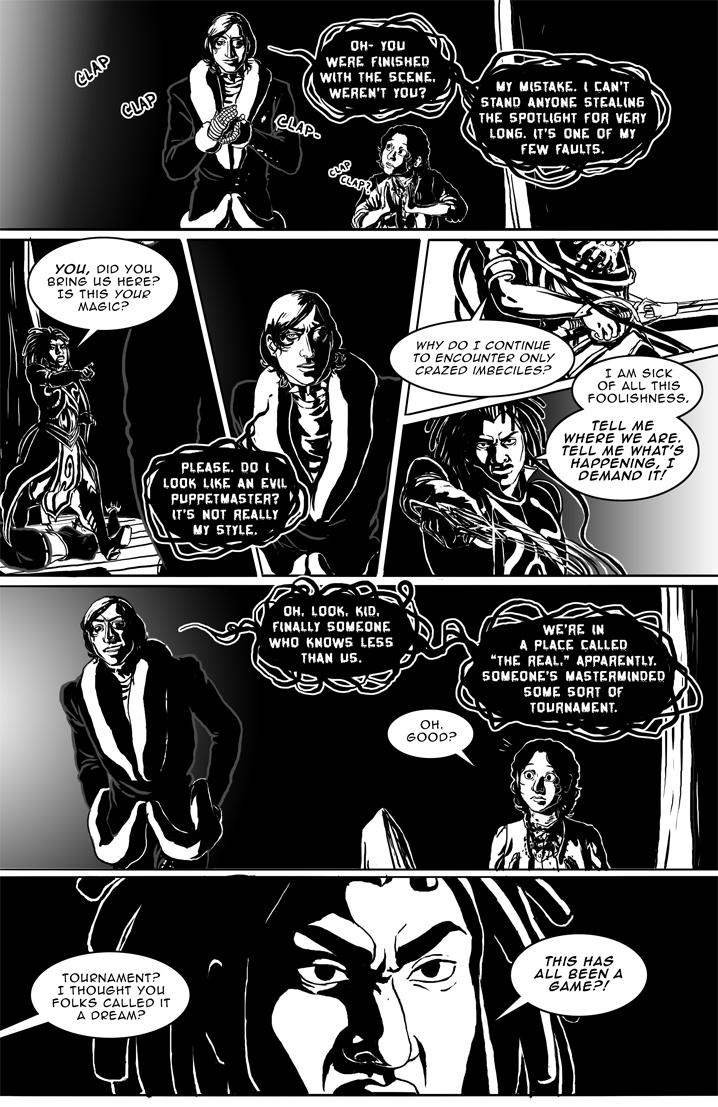 Watch

Totally-in-the-dark meets totally-aware-of-the-story-mechanics... Wheee!

Ku...

She really is adorable. I love how she's starting to imitate K now. (Someone get that kid away from him, he's a bad influence.)
Reply

Yes it's a game. King me. XD
Reply

ahah yes the first panel is cute. XD
Epic stage lighting = win. I am a big fan of your artwork. Good luck in this round!
Reply

I like the "clap clap?"

Reply