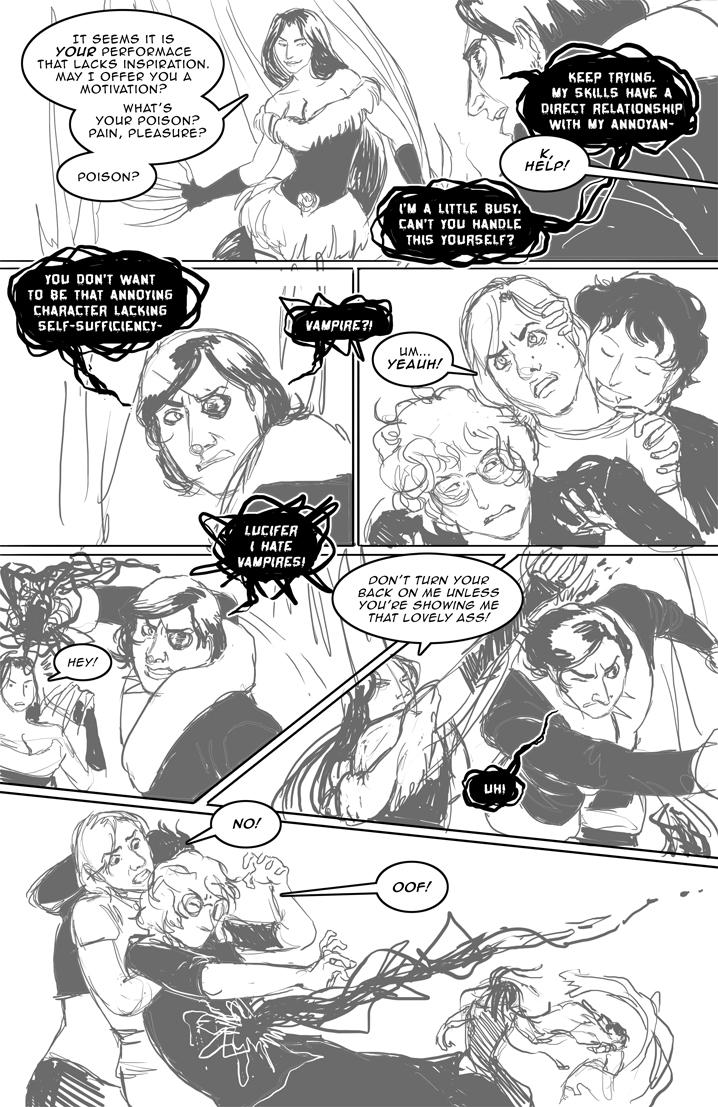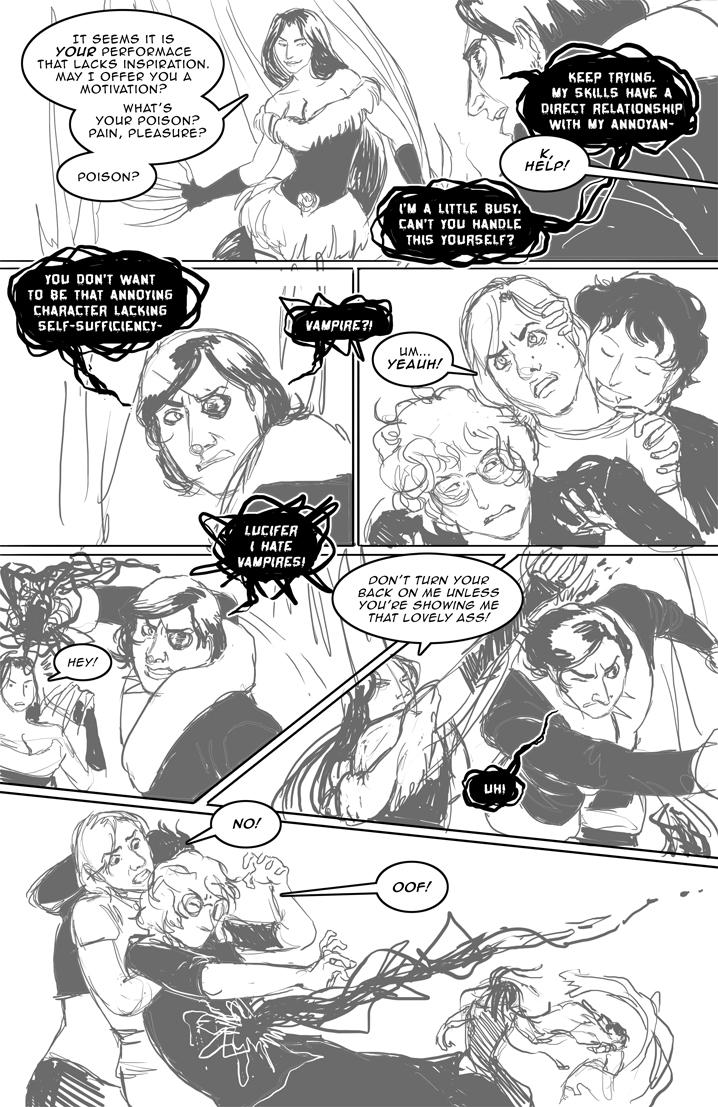 Watch

I'm a bit worried about Erro's characterization on this page- and also sad that I did not have time to draw out his flirting/seducing. I sincerely wish I did because he actually ended up resembling a old flame a little bit in the first panel.
Oh well, there is PLENTY of Erro being Erro and ergo being AWESOME over at
Gwen's entry
.
Iris, Obsidian, Erroneous, and Gwenevere are property of

Previous Page
Next Page
Audition
Round 1
Round 2
Round 3

Chain reaction of doom! Oh dear...

(Tch, Erro's
ruined
his lovely gloves. Which is totally in character, by the way - things like this invariably happen to his fashion experiments... He either loses his dresses or wrecks them.

)
Reply

Haha, well I'm glad that's in character- I'm still sort of cringing at the last line I put in his mouth on this page

Reply

Reply

Looking great so far! <3 I haven't commented before, but I really like K. xD
Reply

Thanks! He is sort of endearing in a arrogant-jerk sort of way, isn't he?
Reply

Boy howdy, is he. xD

I guess it doesn't help that I've always had a soft spot for villains who weren't the super-baddy, somehow. I don't know why.
Reply

I love your entries so much. ;w;
I'm really glad your not forfeiting : D
K is really cool, the design is awesome and his personality is great.

.
He's my favorite, I like his move set too. : P
Reply

Thanks! I'm trying really hard to stick with this. Especially since my last two rounds were default wins- I would hate to go out with only one true match under my belt.
Reply