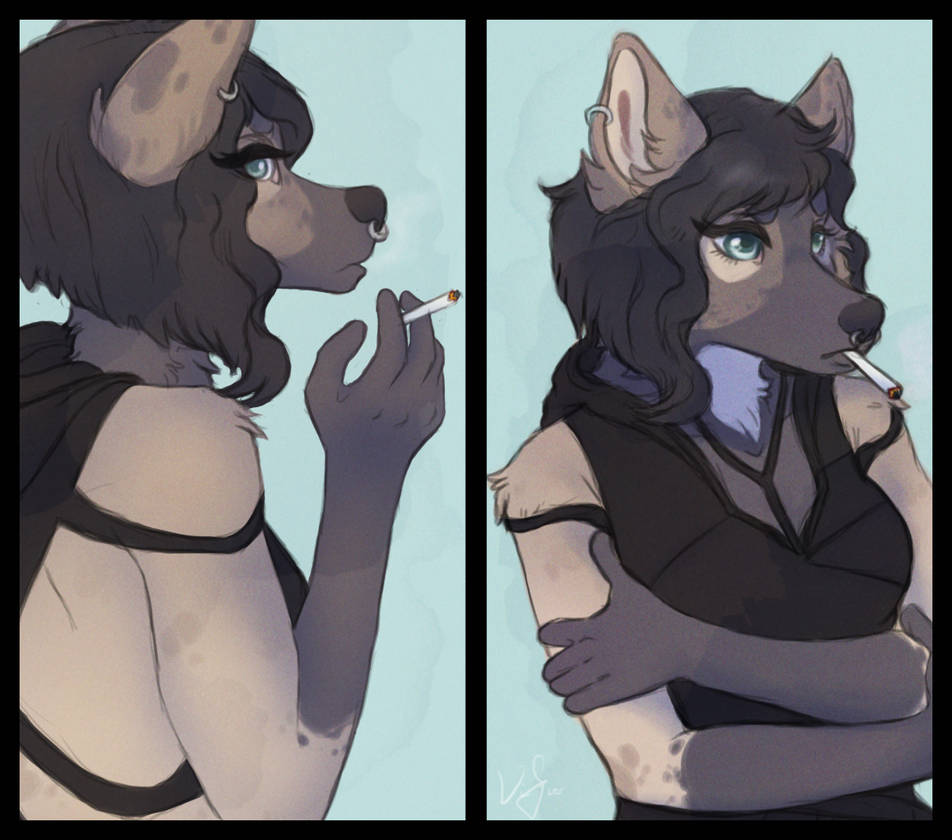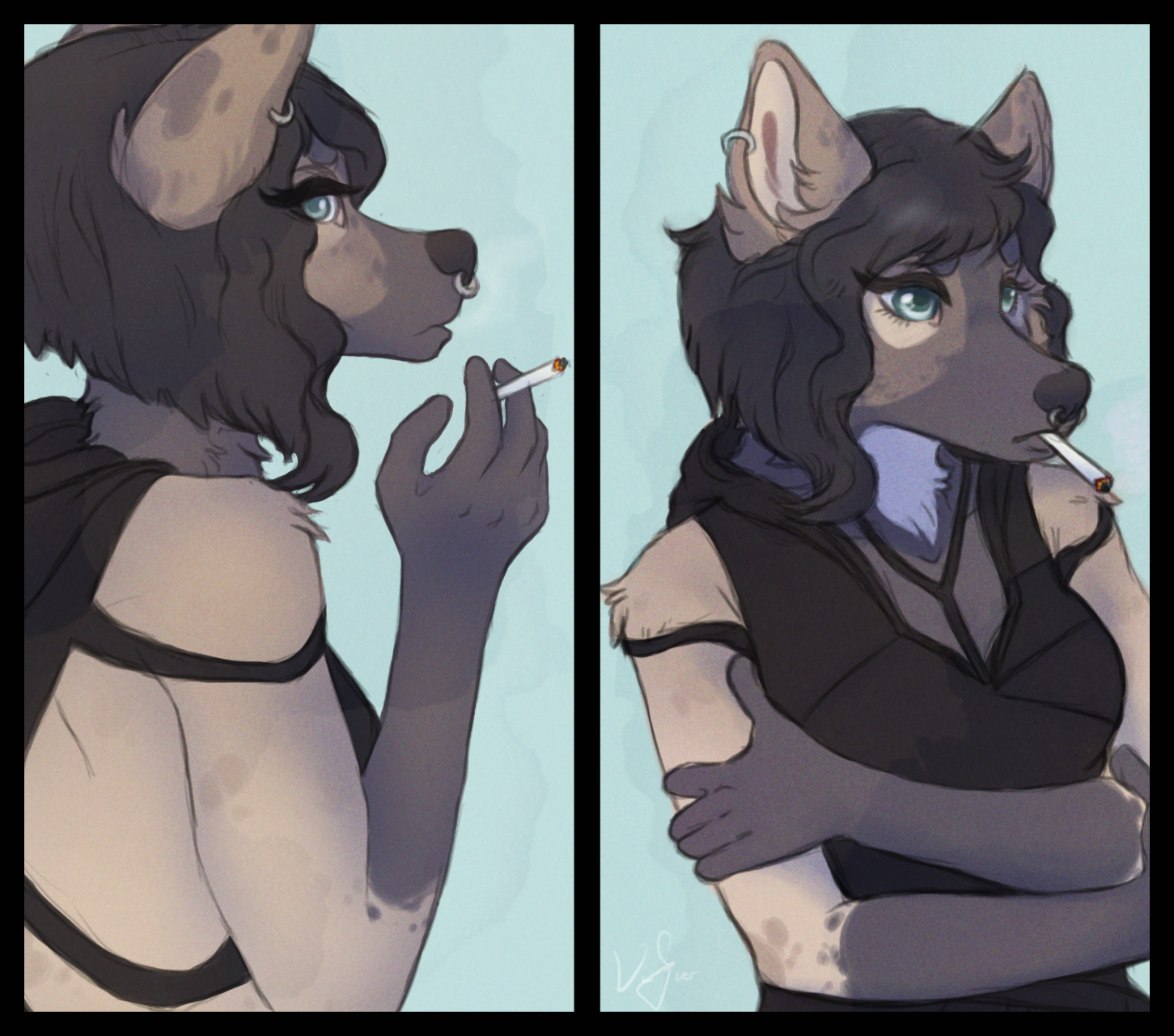 Watch
veeraaa
got this girl from
relaxcupcake
today and she's gorgeous:
she's an information broker! loves people watching tbh
knows a little bit about hacking, but usually goes to her sister for help on harder jobs
she probably rides a motorcycle bc she thinks they're hot (it's a ducati)
also smokes the dankest weed and binge-plays first person shooters with her friends
loves curry
somewhat considers herself a buddhist, visits the thai temple in her hometown every sunday for market food and sermons
post-apocalyptic garb usually
models on the side for local clothing companies

If you open these up for commission let me know!!
Reply

I would totally open these for commission, but I have no clue what to price something like this at, honestly. xD
Reply

so cute oh no

do u have an FA???
Reply

Yaaas it's smolsweets but I don't really have any watchers/post as much there lol

THANK YOU BB I'm starting to really dig anthro art?? So expect to see more of it yes
Reply

watch me and Imma watch you!! mine is daddysays, recently switched from Cigarette

antho art is so cute I can't wait to get better at it
Reply

wow this is really beautiful <3
Reply

Reply