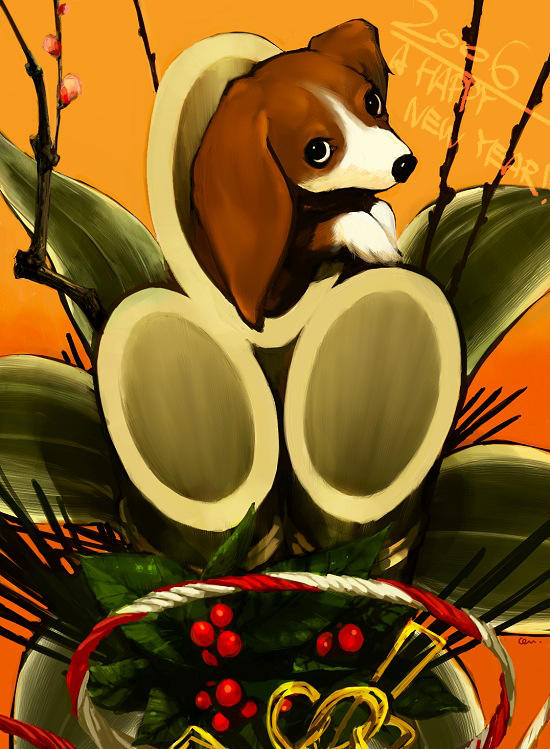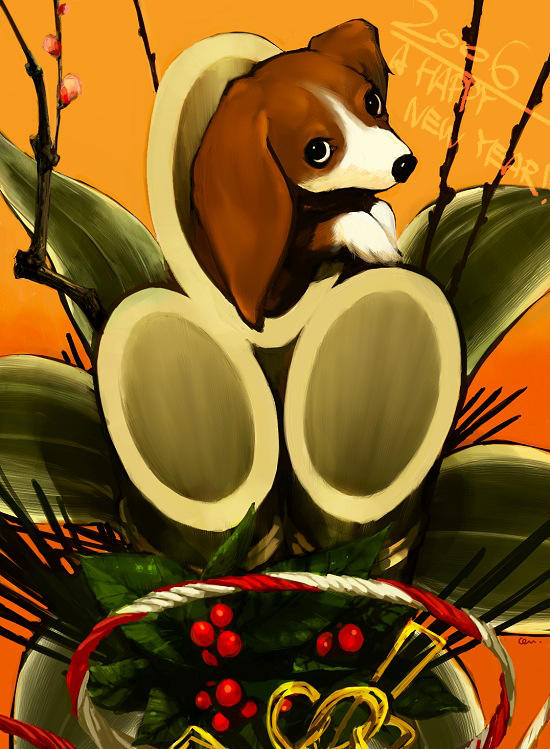 Watch
This is an illust of my new year card for my friends and All of you!!
I hope 2006 to be a wonderful year to you

Which dog's in is "Kadomatsu", made from bamboos, truffles, some tree and blossom, and ornaments. Each of them has a meaning like good-health, no-accident.
1/1, We put Kadomatsu in front of our house. That is one of customs in the New Year