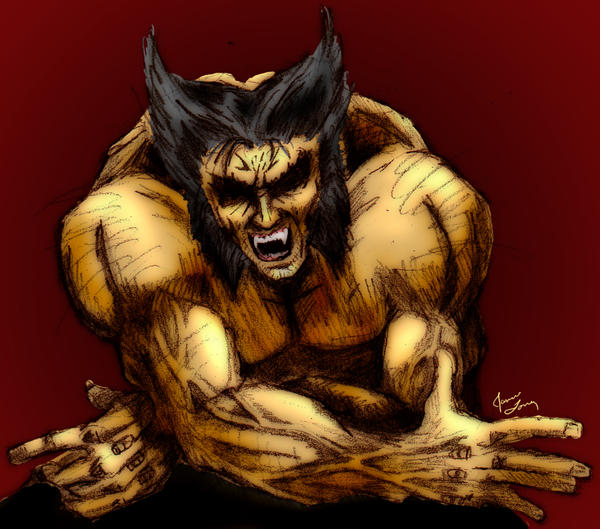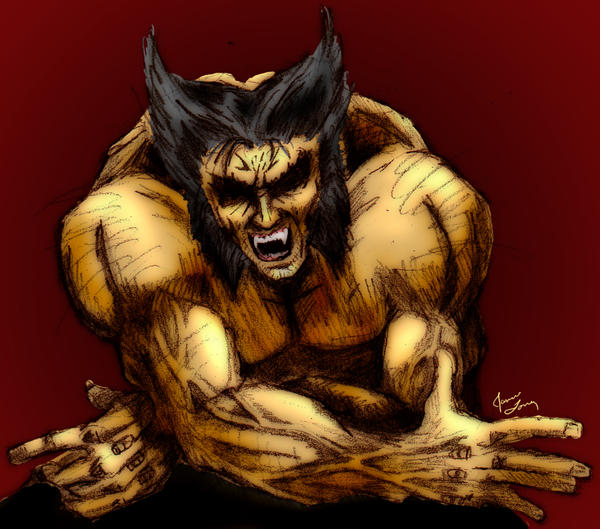 Watch
Updated my old version by adding color in photoshop. Just discovered the "multiply" layer option and now i'm happy as a little girl.

ooo, me too!!! I love the multiply option, tis the best option ever! I use it in painter, though. Ah! But it's the same idea, yupyup. This is cool! Great job with it!
Reply

wolvie is one of the hardest characters to draw, imo. there's just so much character there and putting him down on a media... your artwork has a lot to live up to.
Reply
Great job, Joseph on MSN over here. I love the color tone, and the over all texture. Very rough and wolverine like!
Reply