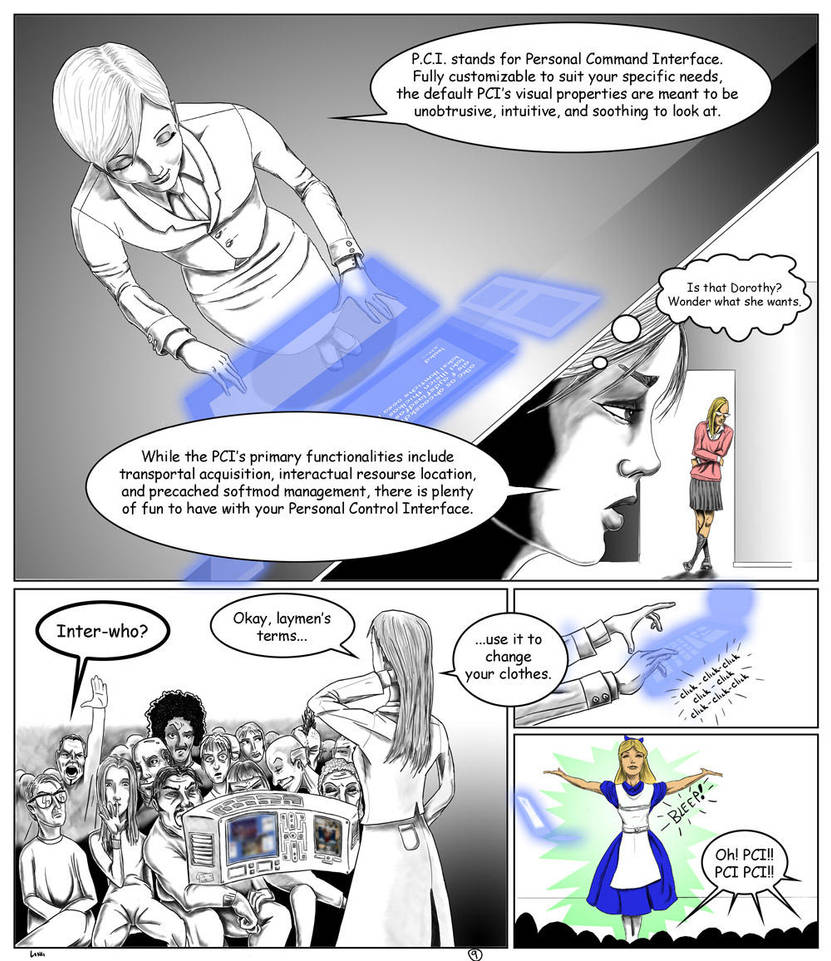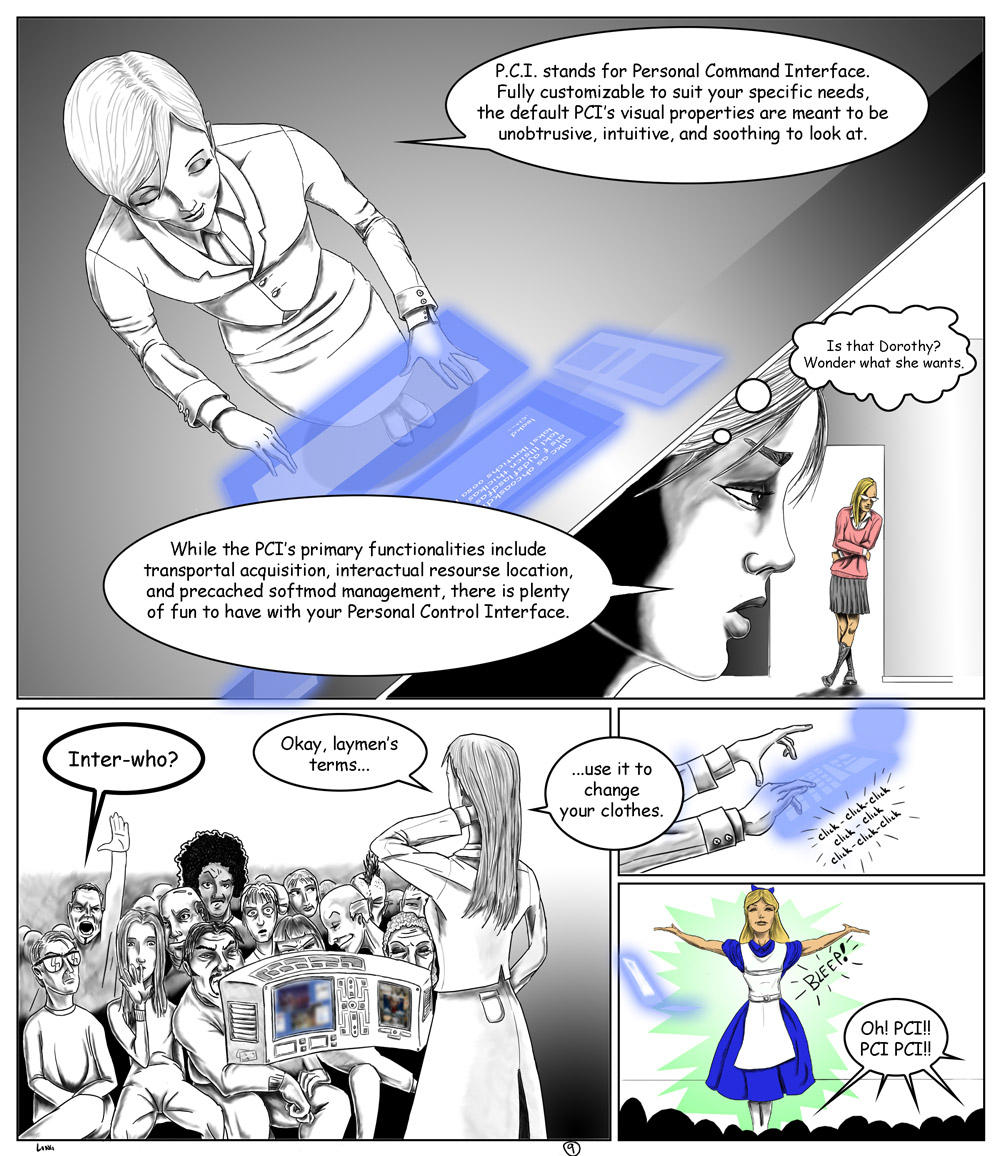 Watch
Page 9
******
-Previous

Next-
First Page
Whoa... okay, so after losing 3 hours worth of drawing on this page following a computer crash, I finally restarted and got it finished this morning. I'm settling into a minimalistic coloring meathod, which gives me more time with inking. I personally feel like inking adds necessary depth and therefore is more important than color, but color can add a certain element that really draws the eye to key references. So... this is where i've ended up. Probably will be sticking to this style for a while.
hope you like it... more storyline and not so much sex/violence.
note- i am aware of the typo. sorry


I see you finally put up that Board.

Good stuff. I like the way you were bouncing back and forth with the colors though, it made sense to me. The ones with color were in full virtuality or what ever and the other ones I figured were in a "Construct" excuse the Neoism please.
Reply

GAAAAH! Resource, not resourse. sorry about that, y'all.
Reply