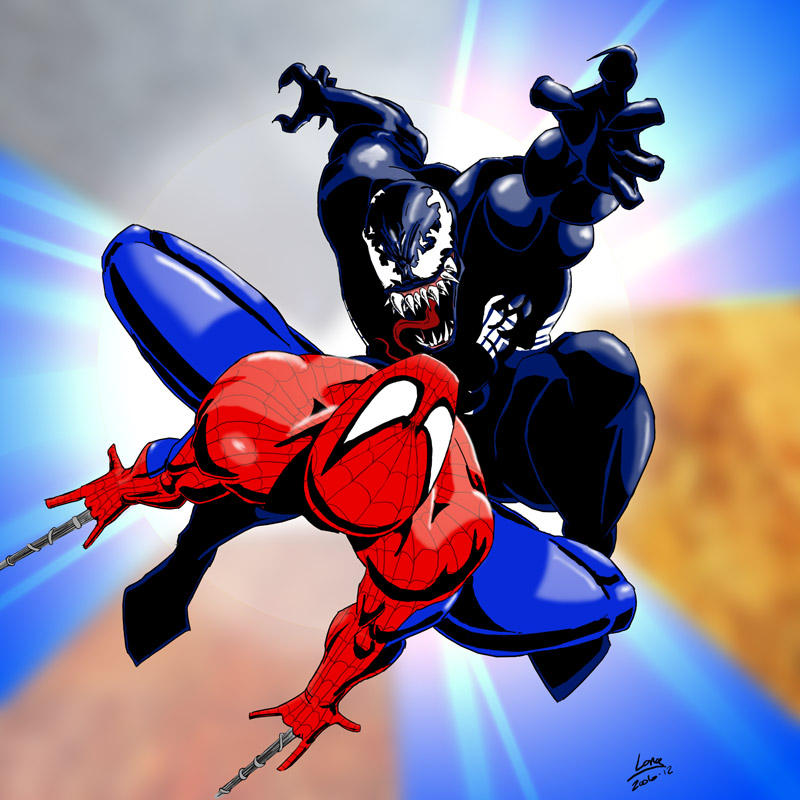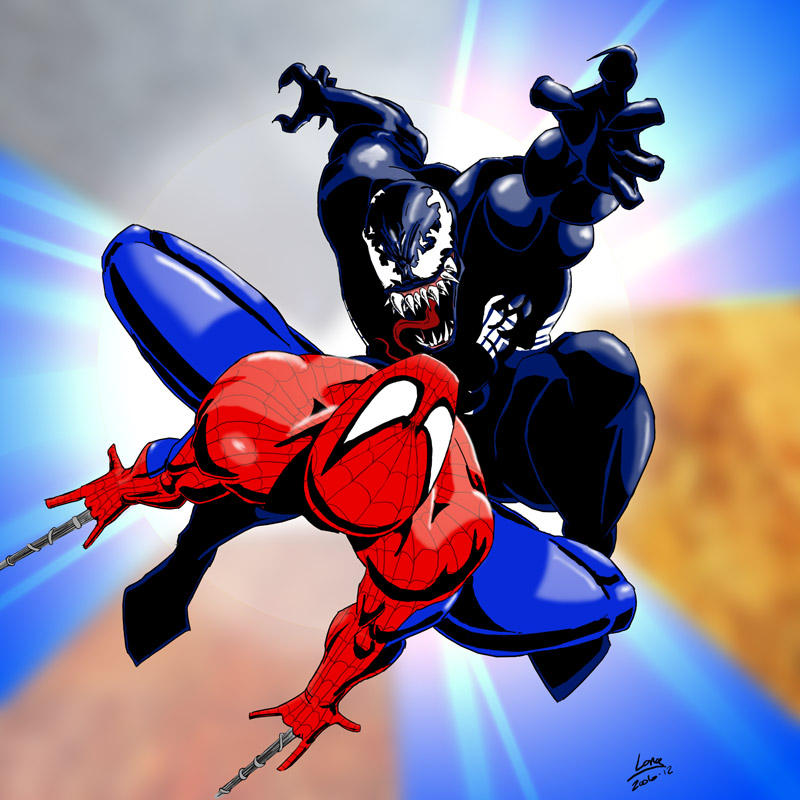 Watch
I'd like to do a little more work with the colors on this piece before I call it done, but since I haven't added much to my site lately I figured I'd put this up for now at least.

updated with a few gradient highlights.... helps but it's still missing a certain something...

Final update... small highlights added and a little shading/detailing was done on venom's teeth and gums. They looked a little blah, before.

This is so comic-book-like authentic!
Reply

whoa, freaky!!!! Venoms scary! wagh! Awesome job with this

Reply

Cool. Spidey Looks Like He's from the Todd Mcfarlane era

Reply

Oh man! You're making me feel old!

Now, what happened to that spiderman number 1 I bought off the stand?
Reply

Hey, that's really good. It has a lot of energy to it, and the coloring is coming out nicely.
Reply

I think background should be bit darkness

Anyway

Reply

I was thinking about that, but I really wanted venom to pop out and against a darker background I'd end up losing his silhouette a bit. Perhaps I'll try it out just for kicks in photoshop, though.. thanks!

Reply

I will have to do a little studying on use of highlights and color; as you can see I am not the best inker in the world and my coloring skills are even less impressive. Thanks for the advice

Reply

thats frickin awesome. vemon is the best. cant wait 4 the 3rd movie
Reply