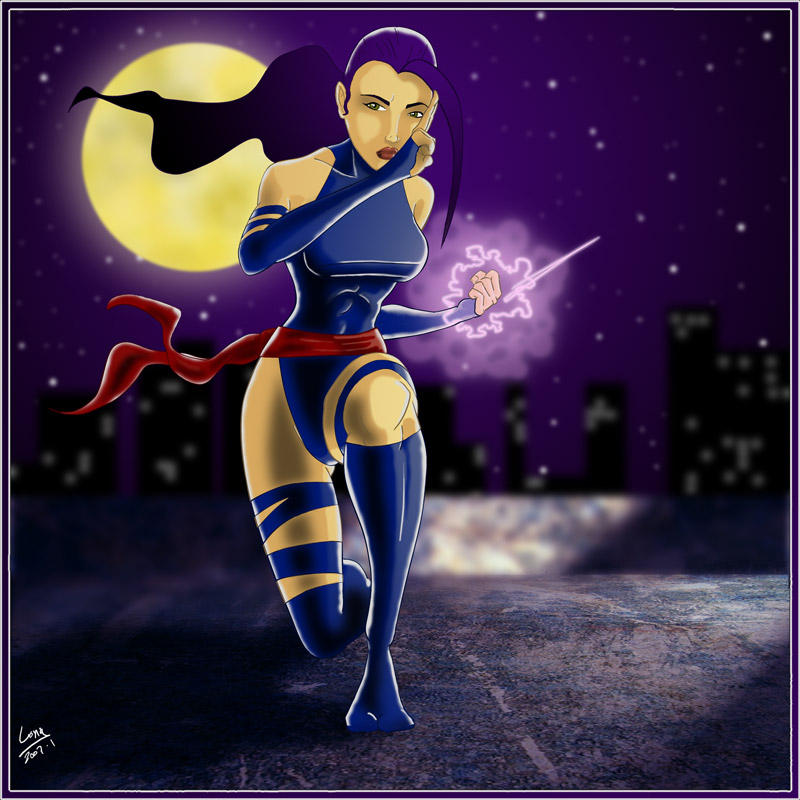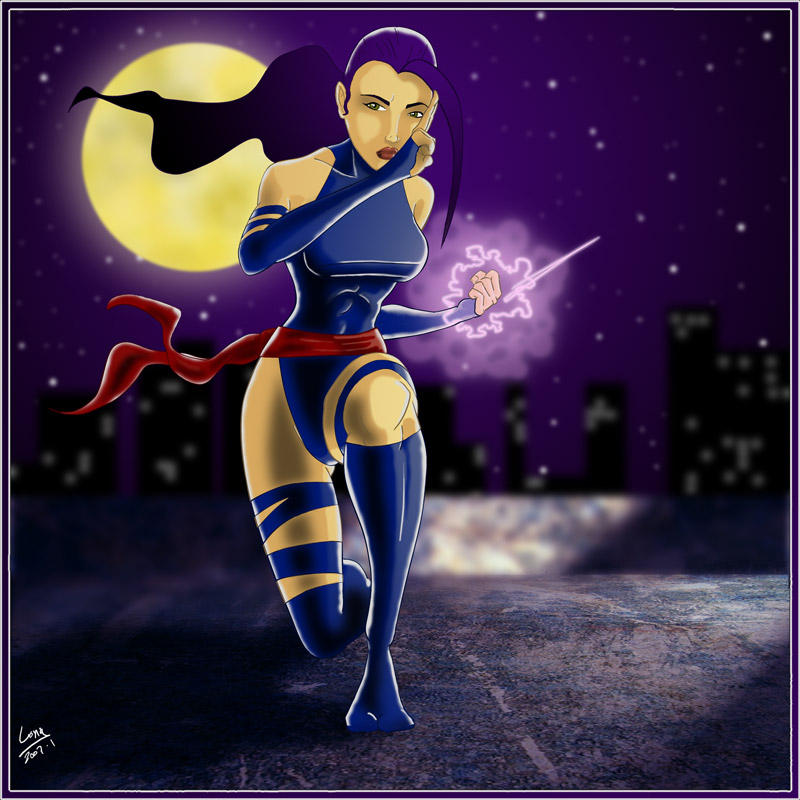 Watch
Thanks to invaynestock for the rootop texture I used here, please send some love his way. He's got great stuff.

I think my lighting and shading has really come a long way in the last few I've done but I tend to put more stock in my pencil work. I did try one thing new with Psylocke here, and that was using the pen tool for the long, straight lines (those are a beeeotch with a pen tablet). My tip... use a mouse when playing with the pen tool!

Very happy with the way this turned out. More of my early 90's comic history coming out, here... Jim Lee's classic Psylocke transformation costume... a 'wtf' moment that still sticks with me today. Whoa... Psylocke is actually cool! and HOT!