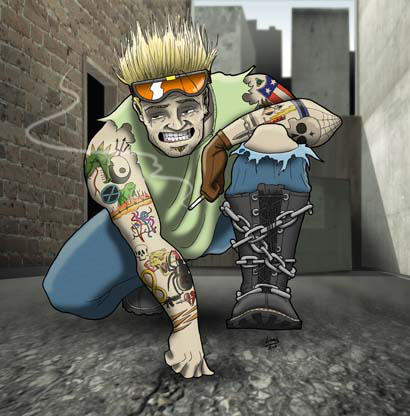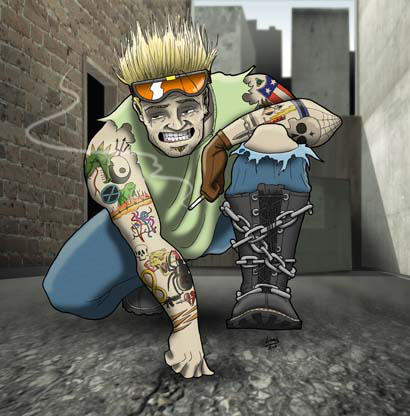 Watch
pencil sketch imported and colored in PsCS3

Nice. How'd you get the photo background to not look weird with the drawing? Whenever I do that, it always looks wrong...
Reply

oh yeah, and you can probably notice the shadows I added to the background. that falls into the first thing i mentioned w/light sources. a good shadow (maybe 40 percent alpha) in the right spot can add one hell of a lot of depth to a picture.

Reply

I think the most important parts are:
1. make sure your light sources match up on both the character and the environments
2. The character should '

op' so make sure he/she is a tad more colorful than the surroundings, but a very important part is make sure the brightness/contrast is similar on the character layer(s) as it is with the background layer(s).
The background here is entirely made of textures i 'borrowed' from google image search. Brick, wood, concrete, metal. first you create your vanishing point and line up all the planes of each object, then import a texture and free-transform / distort it to match up to the angle(s) of your vanishing point(s).
Thanks for the compliment! Cheers!
Reply