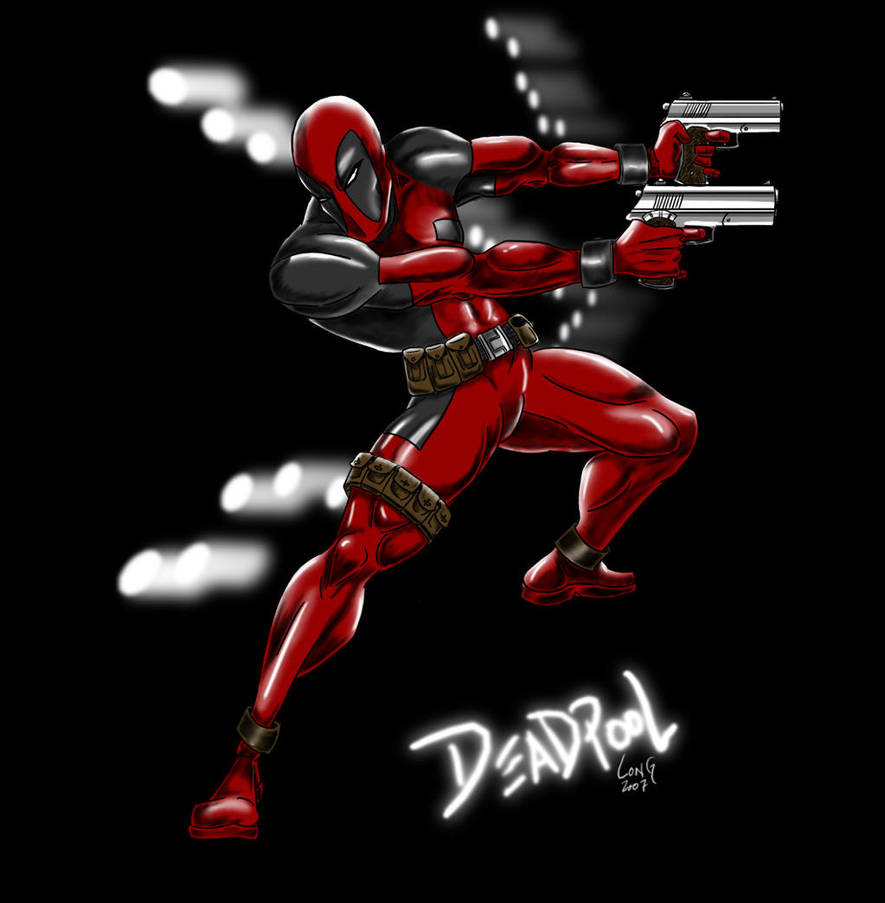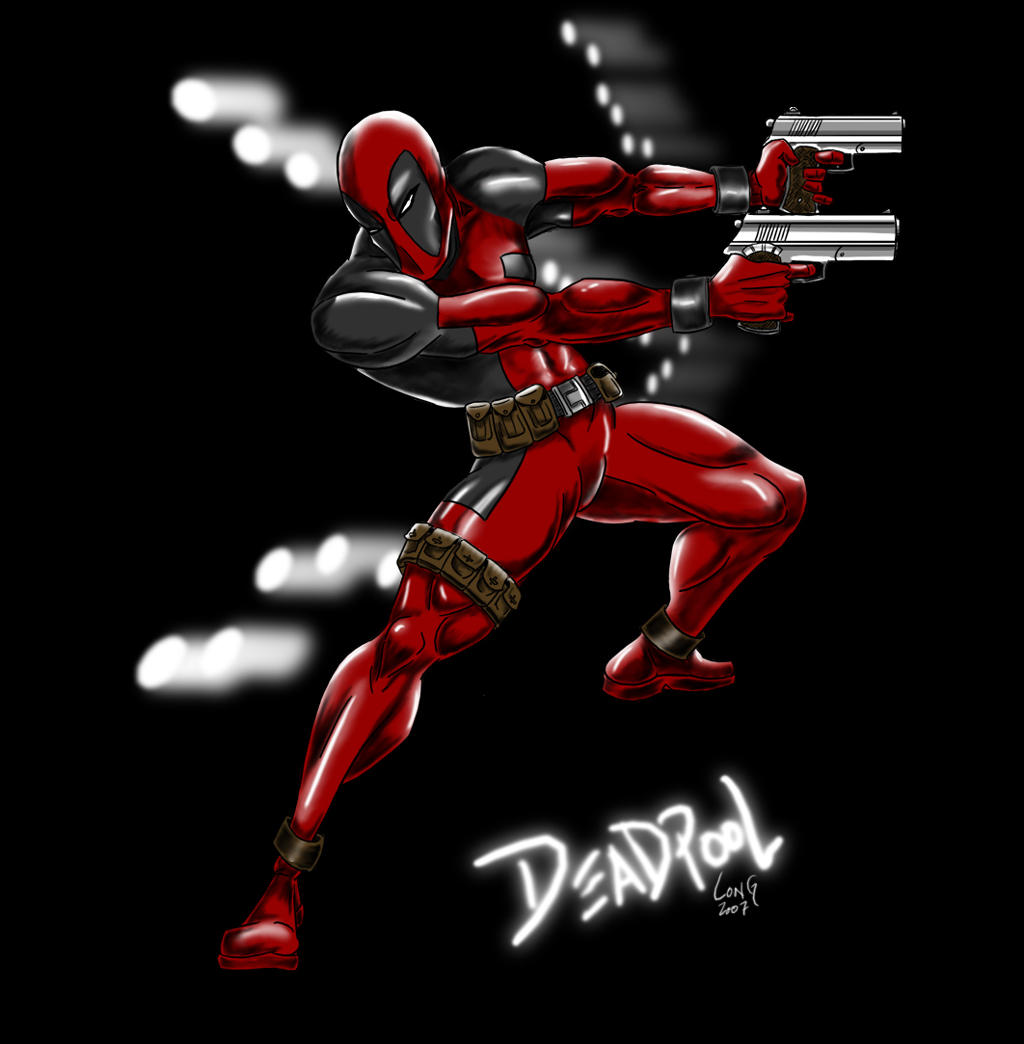 Watch
I know it's been over a week since I submitted last... SORRY! I've recently begun volunteer work on costume design for a local musical. Well, just to show you all I haven't been completely slagging off, here's one of the coolest marvel characters that I know almost nothing about.

Deadpool... I guess he's like a great big ball of cancer or something and that makes him pretty much impervious to everything. And from what I understand, I guess he's a real wise-ass, too, which certainly wins him points with yours truly.

Thanks for your perusal!