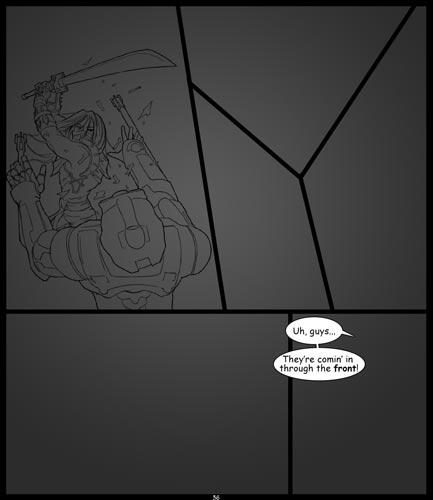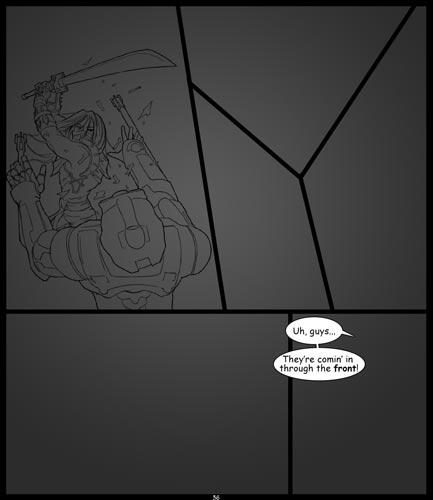 Watch
Welcome to my Photoshop walkthru for creating a webcomic page! The following assumes that the reader has a solid foundation in Photoshop CS and is comfortable working with multiple layers.

Step Five:
With the art traced out and the lines refined as much as they're going to get, I throw away the rough art layer for panel one and shrink the final-line layer to fit back within my initial layout. Again, this is done with free-transform (ctrl+t) and holding SHIFT while dragging the corner to shrink the art uniformally.

Viola! The line work for panel 1 is done! With it shrunk down to a fraction of the size I drew it at, the lines are cleaner and straighter than I would have gotten them otherwise.