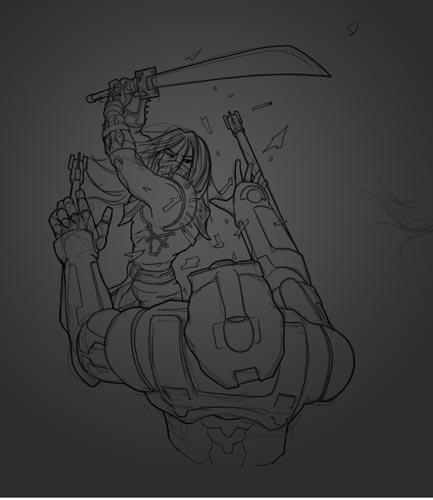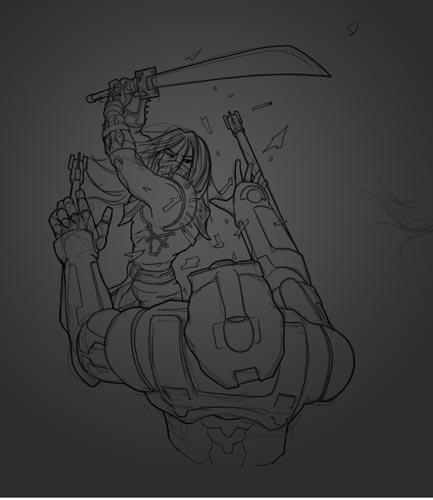 Watch
Welcome to my Photoshop walkthru for creating a webcomic page! The following assumes that the reader has a solid foundation in Photoshop CS and is comfortable working with multiple layers.

Step four:
Next, I select the rough sketch lineart for the first panel. I will free-transform this art (ctrl+t) and stretch it out while holding Shift to ensure it blows up to scale. I'll hide every layer except this one and drop the transparency to about 50% to give me something nice to trace out. The lines look shoddy, but that really doesn't matter.

I create a new layer on top of the expanded art called 'final line' and start tracing it out. The purpose of expanding the art before tracing it out is so more detail can be added or, at the very least, the lines will be super-crisp once I've finished and it's shrunk back down to the layout size.

When working with reference material, I'll make sure to keep it close on its own layer, so I can reference it while I'm drawing and hide it easily if necessary.