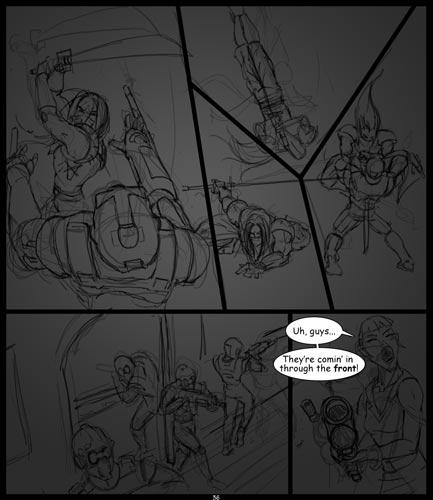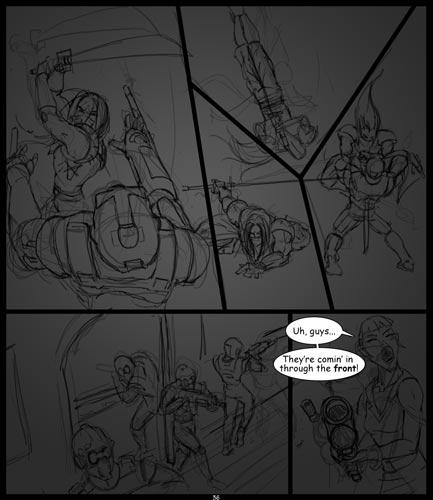 Watch
Welcome to my Photoshop walkthru for creating a webcomic page! The following assumes that the reader has a solid foundation in Photoshop CS and is comfortable working with multiple layers.
Step three:
This is probably the quickest and easist step in the process: fixing the layout. Here, I will create my boarders around each panel, add any narrative or speech bubbles, and then place each panel exactly where I want it. This is made easy by ensuring the rough art for each panel is on its own layer.
The text layers I clump together into their own group and I also have seperate layers for the bubbles and boxes. The bubble/box layers have an outer-glow effect attached to them with the color set to black, no transparency, and the blending mode set to normal. The other sliders have to be adjusted a bit innitially, but in the end it gives a nice, solid, black line around any shape I select and fill on that layer.
For a speech bubble, all I have to do is drag a circle-marquee selection and fill it with white. The other trick is to include a '

ointy' selection with the circle selection using the lasso tool before filling it with white... this indicates who's talking.
The bubbles don't look as good as traditional comics, but they take a fraction of the time.