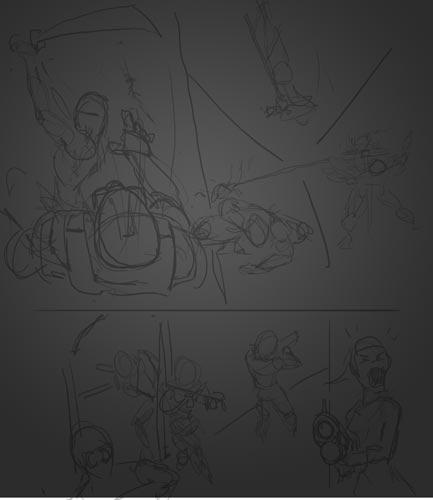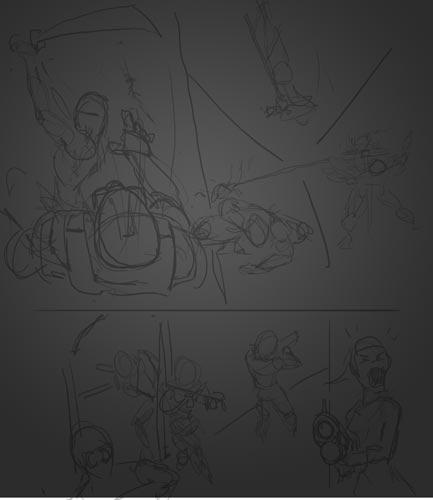 Watch
Welcome to my Photoshop walkthru for creating a webcomic page! The following assumes that the reader has a solid foundation in Photoshop CS and is comfortable working with multiple layers.


Step one:
First, I should clarify that I have a template PSD file saved on my hard drive that I start from. This template has my color pallettes, font styles, boarder, page number, panel separators, background gradient (easier on the eyes to draw on) and text bubbles/boxes all on seperate layers.

on the template, I create a Storyboard layer and using quick gesture drawings, I plan out the "flow" of the page. This flow is based upon the storyline I've already written.

Going into the sample above, I primarily wanted to showcase Zero (the ninja) and give folks an idea what he's capible of. Additionally, I really want to show the readers what it looks like when someone dies in virtuality, but there's no way it's going to fit on this page, I know, so I set it up by bringing more badguys in and throwing to a shotgun-weilding Dorothy.

This all comes together as I'm drawing, so it's a very organic experience...