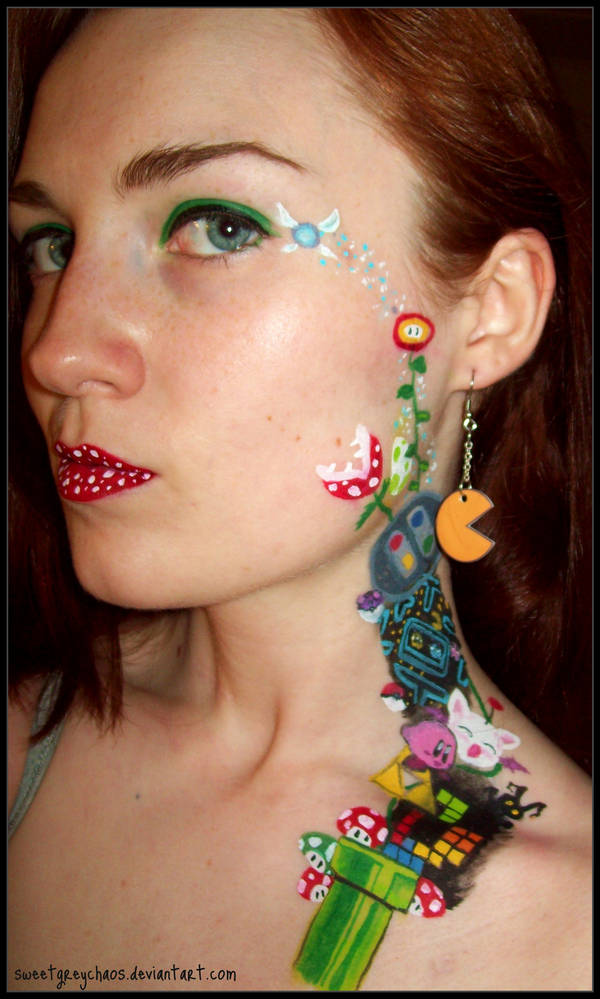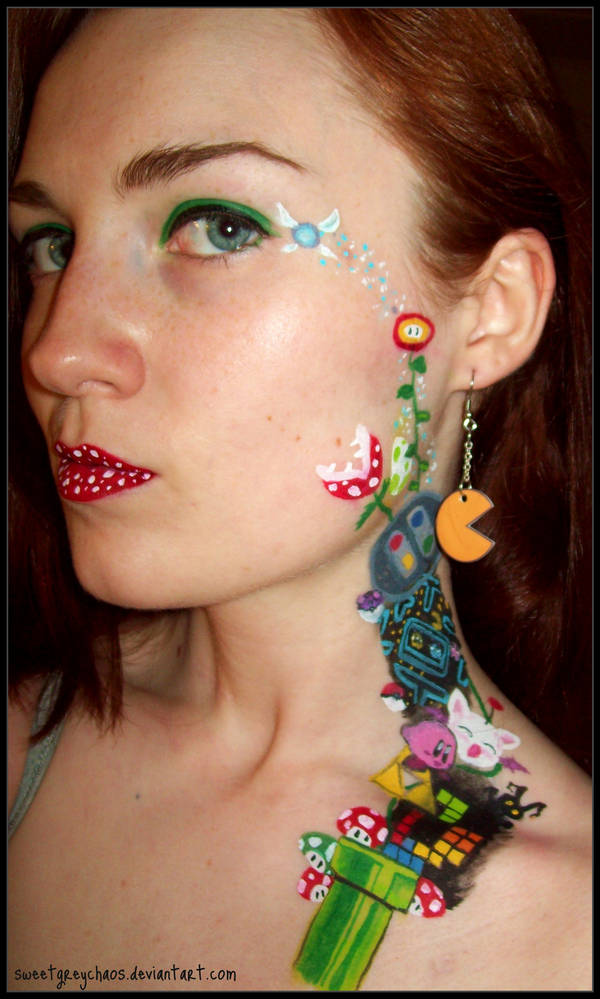 Watch

I learned a few things from this project.
1.) Chain chomps, bomberman, and mario jump boxes are surprisingly difficult to paint in a way to look recognizable.
2.) I like painting mario pipes.
3.) I seem to have an unhealthy habit of painting underneath my jaw and on the absolute furthest corner of my neck. XD
***
Hope you enjoy!

Time
: Ratatouille, ShowBoat, and Anchorman up until Brick's IQ confession. (Aka, 4Evar)

Medium
: Wolfe Brothers